Sunday, May 1, 2005
The Littlest King Air
Fifty years of continuous production point out the importance of a twin turbine.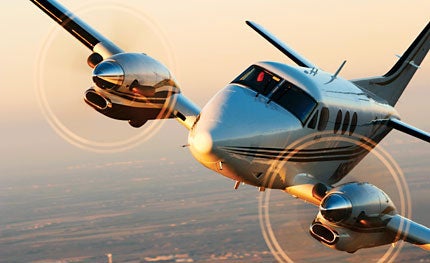 Too often, it seems the aviation press gives short shrift to one of the most important segments of business flying. Turboprops have long been the forgotten stepchild of corporate aviation. To paraphrase comedian Rodney Dangerfield, "Turboprops just can't get no respect."
Most recently, that may be primarily a function of their relatively low sales volume. Back in the 1970s and early 1980s, twin turboprops were the rage, with two dozen different models available from companies such as Commander, Piper, Cessna, Mitsubishi, Swearingen and Beechcraft.
Starting in the late 1970s, however, jets began to steal much of the turboprops' thunder, and many of the manufacturers listed above gradually opted out of the turboprop market altogether. Jets flew higher and faster, they optimized the value of executive time, and there was little question they were more prestigious than any other type.
Perhaps most important of all, however, jets had sex appeal. The original Citation 500s and 501s weren't much faster than the quickest turboprops, but the difference in image was dramatic. Turboprops have, well, props, and in some CEOs' estimation, that's definitely old school. (After all, how many executives want to have to tell a client, "Be at the airport at 2 p.m., and I'll have the company turboprop pick you up"?)
That may be one reason there's so much excitement about the new very light jet (VLJ) market, with a half-dozen manufacturers vying to offer their own four-to-six-place mini-jets. While many industry watchers question the true size of the VLJ market, jet-engine manufacturers, such as Williams International and Pratt & Whitney, are gearing up to produce thousands of engines, and companies such as Cessna, Eclipse and Adam Aircraft are working hard toward certification of the Mustang, 500 and A700, respectively.
Still, turboprops continue to do some things better than virtually anything else in the business-aircraft class. In addition to lower acquisition cost, better specific fuel consumption and cheaper direct operating costs, propjets offer cabin size, noise and vibration levels comparable to many jets, and because jets must spend more time climbing, the speed trade-off isn't always as significant as you might imagine. Turboprops sometimes can produce good speed in the lower flight levels, whereas most corporate jets must be operated above 33,000 feet to realize their speed potential. Also, turboprops offer better short-field performance than pure jets. They're typically able to operate from shorter, semi-prepared runways with less danger of FODing an engine.
Page 1 of 3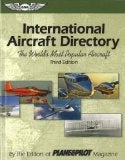 International Aircraft Directory

Plane & Pilot Magazine