Friday, September 1, 2006
The Ultimate Bonanza: Glass And Fast
This high flyer can carry six people at 200 MPH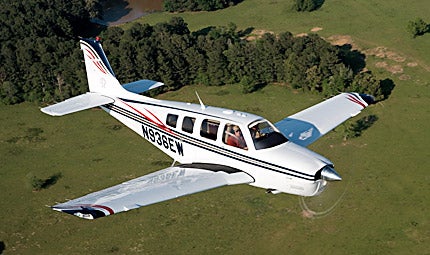 Most new pilots build time in low-performance airplanes before moving up to faster, more complex airplanes. Not Dee Winston—he cuts straight to the chase. A brand-new glass-paneled Bonanza G36 was the perfect fit for his growing business. The fact that he didn't have a fixed-wing pilot's license wasn't a factor.

Choosing a Bonanza was simple for Winston. As he explains, "My mom and dad both had Bonanzas when I was growing up. I remember my dad fiddling with the throwover yoke and the electric prop on his 1949 Bonanza. He had it for more than 30 years. My dad used a helicopter in his timber business, and I learned to fly that. My company branched out into highway construction, and the helicopter has been perfect for anything within a 100-mile radius. With about 4,000 hours in helicopters, mostly in turbines, I'm very comfortable in rotorcraft. These days I have businesses in west Texas, Louisiana and Mississippi, and the helicopter is just too slow. Driving would take three times longer.

"I investigated all the new airplanes out there, and in my opinion, the Bonanza provided the best quality and performance for the money. I got my fixed-wing private license in a Cessna 182 with the Garmin G1000 panel, so the transition to the Bonanza was a natural for me."

Winston, who received one of the earliest Bonanza G36s, remembers, "It took several months to take delivery because of certification issues with the G1000 panel and the new Garmin autopilot. I'm planning on doing the 10-day PIC instrument training course, and in this airplane, I expect it will be easier."

Raytheon's G36 Bonanza, equipped with the Garmin G1000 flat-panel display system, is the launch customer for the GFC 700 autopilot, which is tightly integrated with the avionics system. "The G1000 with the autopilot has a flight director, vertical speed, altitude select and other things," says Winston. "It works much better than the G1000/ King autopilot system installed on the Cessna 182. It makes the airplane very easy to fly. The pictorial presentation of the Garmin is so easy to learn. There's so much information that I have to remind myself to look out the window!"

Bonanzas have always been an upscale mode of personal transportation. From the first model in 1947 to the latest one rolling off the 2006 production line, they've provided speed and comfort to business and personal travelers alike. Quality, speed and versatility are Beechcraft hallmarks. Today's Bonanza has evolved from the early V-tail model (equipped with ruddervators) to four-place straight-tail versions and the stretched six-seat A36. Unlike some general aviation aircraft, the Bonanza is designed to operate in the utility category and is stressed to 4.4 positive G's and 1.76 negative G's. Straight-tail Bonanzas have been used as primary trainers by governments and airlines such as Lufthansa and JAL.

Page 1 of 2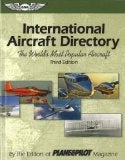 International Aircraft Directory

Plane & Pilot Magazine