Saturday, May 1, 2004
Tradewind Turbine Bonanza
Adding more power to a Beech A36 translates to more speed and fun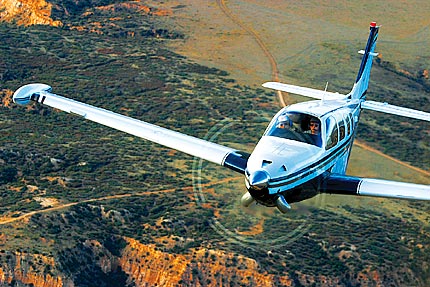 Hot-rodding is fundamental to the American soul, and it isn't merely confined to car buffs. Pilots, too, have a need to go faster, farther and higher. It's an unending quest for most of us, who want more out of our flying machines. And the best way to fulfill that need is by adding more power to an airplane that we already love to fly—which translates to more fun and more speed.
Joe Boyd at Tradewind Turbines caters to such fun- and speed-loving pilots. Shying away from being called a hot-rodder, Boyd offers an aftermarket power conversion for one of general-aviation's long-standing airplanes—the Beechcraft Bonanza.
His shop at Amarillo, Texas, breathes a 30% speed increase into these classy airplanes, turning them into machines you can use every day.
A Good Foundation
But why choose the Bonanza for the power conversion? As most hot-rodders will tell you, the best place to start is with a good basic airframe, and the Bonanza's long and reputable history for successfully morphing with the times, as well as its staying power and strength, makes it a good place to start.
Debuting in 1947, the original "Straight 35" Bonanza became the basis for a host of additional airplanes and variations. With 165 horsepower under the cowling, it was capable of carrying four adults at speeds of up to 180 mph—an unrivaled feat at the time. The company then produced over 10,000 of its V-tailed Bonanzas, which spanned 21 models during its 35-year production run. In the mid-1960s, the Debonair, a conventional tail version, was produced to compete with the C-182 and Piper Comanche. And the Travelair used the Bonanza's fuselage as the basis for its creation, which then morphed to the ever-popular Baron light twin.
Then, in 1968, Beech created the model A36. Borne out of the E33 straight-tail Bonanza, it became an instant success. This modified version had its wings moved aft and its fuselage stretched. Capable of seating six adults without compromise, it was a stable, versatile workhorse. Beech has built almost 2,700 copies of the A36, making it a hot-rodder's recipe for success.
Page 1 of 3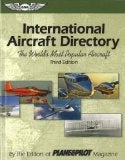 International Aircraft Directory

Plane & Pilot Magazine