Monday, November 2, 2009
Breezer II: The Girl Next Door
Familiar and lovely, easy to be with and great to fly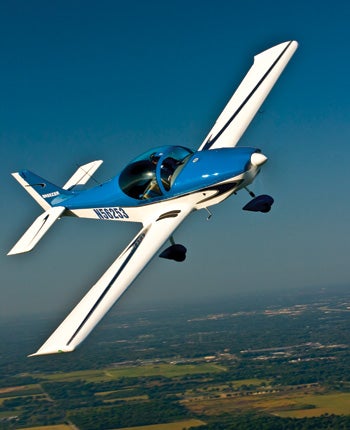 Flying an unfamiliar LSA is a bit like a first date. Your friends have talked her up. She has a pretty smile, but will you get along? Does she Tweet or use Facebook, keep an old-fashioned diary, or both? Most important: Will she have a thing against flight review pilots?
I approach these aerial engagements by respecting the plane and listening more/talking less. After all, I have to report back later, and I want to give a sharp—and fair—impression.
So said, here we go with the Breezer II, an updated version of the lovely aluminum airplane from Germany that first won ASTM certification in 2005.
For this flight, it was a bit like dating the girl next door. I had first met the Breezer on a sunny spring morning at Mike Z Sport Aviation in Plant City, Fla.
Mike Zidziunas has been around the light-sport biz for a long time, as a flight instructor and as an A&P. His operation (
www.mikezsportaviation.com
) is somewhat unique in that it's an LSA-only flight school and maintenance center. He's also linked into Josh Foss's
Sportsplanes.com
, a nationwide network of regional LSA centers that provide sales, flight training, warranty and maintenance service, and parts.
That day in 2008, we wheeled out the Breezer II and jumped up for the air-to-air photos you see here. During the shoot, I was quickly infatuated with her good looks, the clean yet comfortable lines and how well Mike Z flew it in formation.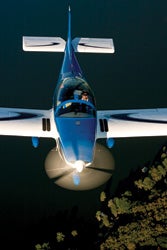 The Breezer II (
www.breezeraircraft.com
) is an upgrade: Fuel capacity is increased, a firewall-forward baggage area carries an additional 40 pounds or so, and a steerable nosewheel ably assists the beefy arc of the fiberglass main gear.
Getting To Know You...
She's a pretty airplane: solid and cute, with a no-nonsense profile and a big sliding canopy. Breezer is the kind of girl you want to treat right and take home to meet Mom.
When you step aboard (from a fuselage-mounted bar in front of the wing), the metallurgical echoes from your shoes bring a smile. Here's a metal bird reminiscent of the Wichita tin classics of yore, in sport clothes. Suh-weet.
In the seat, you feel immediately comfortable and welcome. The leather upholstery is well made, tastefully colored and—most important—well-padded. No squirming around on this date. The nonadjustable seat back is slightly vertical for my tastes; not as bolt upright as a Piper Cub, but a little lumbar cushion would help.
Page 1 of 3