Tuesday, March 24, 2009
2009 Cessna 172S: Skyhawk In Year 53
Forever young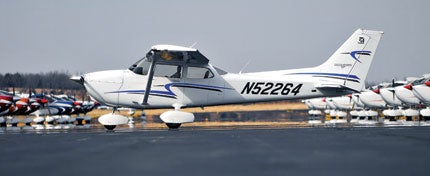 Is it just me, or does the Cessna Skyhawk seem younger than 53? After all, take away the panel, paint and interior, and you might mistake a 2009 for a 1964 model if both airplanes were parked side by side on the ramp in bare aluminum livery. But while the current model's configuration is physically very similar to that of the older models, the 2009 172S is a very different machine from that early version.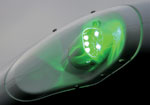 The aircraft can reach cruise speeds of 126 knots (at 75% power). Pictured above are its wingtip LED nav lights.
No, we're not planning to detail a half-century of Skyhawk changes. We're more interested in what the 172 has become than what it used to be. We'll also skip any discussion of comparative price, as price is always relative. Before you scoff and allege that the 21st-century Skyhawk represents 20th-century technology in contrast to the Cirrus SR20/22, Diamond Star and Cessna's own Corvalis 350/400, consider that what went before and still remains continues to have an undeniably strong attraction for many pilots.
Right up front, the Skyhawk is the most successful airplane in the world—period. There has been a total of 36,000 units delivered. More to the point, since Cessna restarted production in 1997, the company has sold some 4,400 new-generation Skyhawks of all descriptions. At an average $175,000 per unit, that represents $700 million in sales in a mere dozen years.
The 2009 Skyhawk S continues the tradition of the 172, and it's the final recipient of a half-century power revolution. (Okay, maybe just a little history.) The original airplane was born with a 145 hp Continental O-300. Then, Cessna transitioned to a 150 hp Lycoming O-320 powerplant. In 1977, the company pushed the O-320's power to 160 hp, and the new-generation Skyhawk has finally settled on 180 hp with an injected Lycoming IO-360. (Yes, there was a prior 180 hp model back in the 1980s, the Cutlass, but relatively few were built.) The former 160 hp 172R was available in 2008, but few were sold, and Cessna has discontinued the lower-powered airplane for the 2009 model year.
Page 1 of 5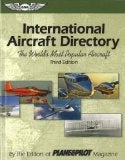 International Aircraft Directory

Plane & Pilot Magazine