Saturday, March 1, 2008
Cessna Skyhawk: Four-Seat Trainer?
When does it make sense to train in a $220,000, four-seater when you could use a $140,000, two-place model instead?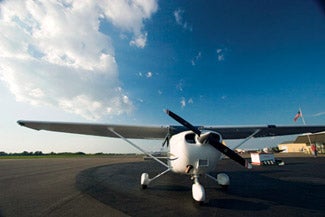 I have a friend who recently began flight training in a Skyhawk. Pete is one of those future pilots you just know won't have any problems with the private-pilot course. He knows cars, drives a Porsche, understands things mechanical and doesn't have any inherent fear of attitudes more complicated than vertical (standing up) and horizontal (lying down).