Monday, May 1, 2006
CHiPs In The Sky
Ever seen those signs that say "Patrolled By Aircraft"?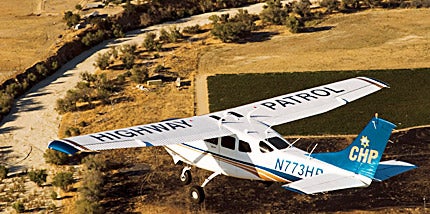 California's state police have used fixed-wing aircraft to patrol the Golden State's roads for more than 30 years. The California Highway Patrol (CHP) first used Maule M4s, then transitioned to a dozen Cessna 185s. The universally beloved and talented utility taildraggers offered a forgiving personality, reasonable speed and good off-airport capability. Like 185s everywhere, the CHP Skywagons were revered by their pilots and generally regarded as flying jacks of all trades.
The trouble was, Cessna built the last Cessna 185 Skywagon in 1985. Despite the CHP's best efforts to upgrade its 185s with new engines, radios, gear and other updates, the police airplanes were becoming long toothed. As they aged, it became progressively more difficult to keep them up and running, and dispatch reliability is an especially critical concern for a state police department.
In 1999, the CHP began replacing its aging Skywagons with Cessna Turbo-Stationairs. Working with two Californian Cessna dealers—Tom's Aircraft in Long Beach and Channel Islands Aviation in Camarillo—the highway patrol placed an order for 14 very special T206H Stationairs.
The airplanes were delivered in stock configuration, then fitted with 200 pounds of radios, air conditioning, skylights and a right front door (in addition to the standard left front pilot and right rear cargo doors). Deliveries began in 1999, and the last airplane was complete and in service by 2001.
With the benefit of AiResearch turbocharging, the new Cessnas can maintain sea level power to 17,000 feet, though tall cruise altitudes rarely enter into CHP missions. The Cessnas are more commonly operated in California's high country, places like Big Bear, Lake Tahoe, Lee Vining, Mammoth Lakes and Truckee—all airports perched in the Sierra Nevada mountains at elevations around and above 6,000 feet.
Page 1 of 4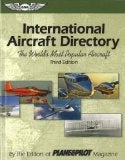 International Aircraft Directory

Plane & Pilot Magazine