Wednesday, March 1, 2006
Commitment To A Cessna 172B
Dream hot, work hard and make sure there's money in the pot: The chronicle of a 40-year path to the perfect C-172B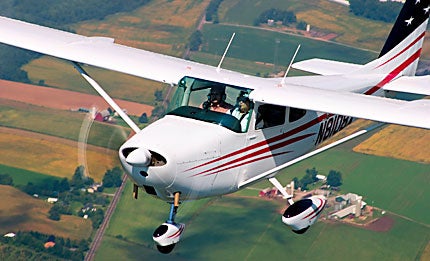 There are those seeds, like Jack's, that explode overnight into giant beanstalks. And there are those, indigenous to certain biospheres, that only germinate when exposed to fire and, so, possibly wait for years to grow.
For Peter Petrus, young A&P student, the fiery seed that would change his life was planted in 1961. An East Coast transplant and full-timer at Northrop Aviation School in California, he cocked his hat toward an aircraft mechanic's license, hoping to make a living in the "exciting aerospace industry."
America's space program was finally underway, in pursuit of Sputnik. John F. Kennedy had called the country to order and, like Babe Ruth and his immortal point to right field, refocused our dreams on the moon.
One day, Petrus came face to face with a new silver and black 1961 Cessna 172B. That moment burrowed deep into his subconscious, to be rekindled in the fires of opportunity many miles and years later.
"It was my first contact with a brand-new airplane. I never did fly it—they wouldn't let anyone near it!—but I fell in love with it and decided someday I'd own one."
Life has a way of throwing clear-air turbulence at us when least expected. Petrus got his A&P ticket, but a slumping aerospace industry sent him back to his native upstate New York in 1964. Once there, "I went looking to go flying again."
Nedrow Airport, near his home in Syracuse, had a countrified 2000-foot runway, two C-172s "and three engines. I paid for my flying lessons by overhauling those engines."
Petrus also learned more about the 172B that had bored its way into his dreams. "The '60 through '62 models were unique. They had the modern, swept tail fin but no rear window, which gave them a sexy look."
With a family of mouths to feed, a growing machining business to run and a mortgage and car to pay for (the full catastrophe), any notions of attaining a Cessna 172B were dampered.
Page 1 of 4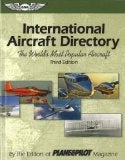 International Aircraft Directory

Plane & Pilot Magazine