Saturday, April 1, 2006
Diesel Skylane
A viable alternative to avgas has arrived
If you fly a typical general-aviation airplane, you probably can't imagine a world without avgas. I fly a Mooney with a four-cylinder, 200 hp Lycoming, and there's currently no alternative engine available. For me and for thousands of other aircraft owners, the thought of avgas becoming obsolete is simply inconceivable.

Unfortunately, the reality is that avgas may not be with us for more than another decade. Mobil is already backing out of the avgas business, and several other companies have significantly reduced production and would love to find an excuse to cease refining avgas altogether.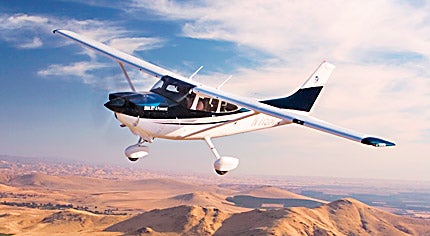 Face it, volume is profit in the energy business, and avgas has always been one of the lowest-volume fuels on the market. If you fly an airplane that can't readily be converted to use car gas, you may be faced with some tough choices in a few years.

That's one strong reason behind the emergence of diesel engines in general aviation. "Discovering" diesel power for airplanes in late 2005 is perhaps a little surprising, as the diesel engine is one of the world's oldest internal combustion engine concepts, dating back to Rudolf Diesel's 1894 patent in Germany. Diesel invented an engine that utilized high-compression air (typically about 15 to one) mixed with diesel fuel to cause the explosion that generates power. The diesel engine, therefore, did away with spark plugs and instead employed an extremely hot charge of air. Most piston engines operate with a lower seven-to-one or eight-to-one compression ratio.

Page 1 of 4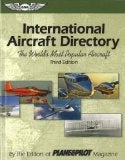 International Aircraft Directory

Plane & Pilot Magazine