Monday, March 1, 2004
The 2004 Skylane Goes Glass
Cessna Turned a Lot of Heads When it took its New Baby on the Road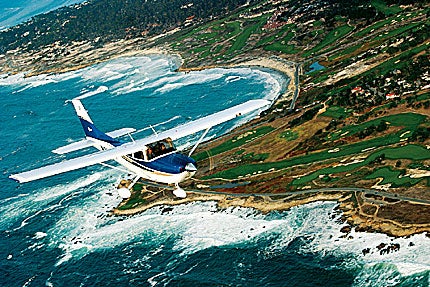 In October of last year, Cessna rolled out the 2004 Skylane for dealers to see. The newest 182 featured new paint on the outside, but something truly remarkable on the inside: an all-glass cockpit via the Garmin G1000 Integrated Avionics System. Cessna took orders for more than 300 of the new Skylanes in 24 hours, leaving them with the enviable problem of looking for ways to increase the production run to meet the demand.
Soon after the rollout, Cessna began a rigorous road show with the Cessna Skylane, touring the country to meet a variety of media requests and dealer inquiries. Lori Lucion, marketing and communications manager for Cessna single-engine aircraft, and Kirby Ortega, Cessna's flight-training supervisor, were among the first to put the new airplane through the paces.
"It was, basically, on-the-job training," Ortega laughs, after flying the first leg of their trip from Wichita, Kan., to California. "I was amazed, though, I really was. For example, when we crossed the Rockies, I could look way out there with the G1000 and see if we were lined up to go through the pass, and the terrain information told me if I was high enough. I got to just sit back and enjoy the ride!"
The G1000 is 100% Garmin, with all the components designed, built and integrated by the Olathe, Kan., company. Two 10.4-inch high-resolution cockpit displays do the navigating, communicating and surveillance functions.
"It was easy and fun to fly. If I was a little bit off in altitude and heading, it was easy to correct. I demand that I complete my training in a G1000 airplane," Lucion, a student pilot, grins.
Page 1 of 3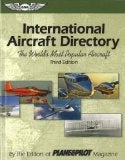 International Aircraft Directory

Plane & Pilot Magazine