Monday, September 1, 2008
The Ageless Skylane
"Age and experience trump youth and enthusiasm every time." Well, almost every time.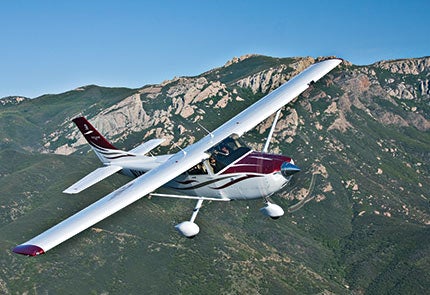 As I look down—and up—at the Andes Mountains ahead, I can't help feeling some comfort that I'm flying one of the oldest, toughest airplanes above the planet. Santiago, Chile, is in the Skylane's rear window as I climb higher above the famous Pan-American Highway, reaching for 13,000 feet to clear the tall ridgeline into Argentina.

I'm surrounded by solid granite. To my left, Cerro Aconcagua, tallest mountain in the Americas, soars up into the cumulus nearly two miles above me. To my right, Cerro Tupungato also scales the sky to over 22,000 feet. Together, the two conspire to beat me up, but the trusty Cessna, loaded well over gross with spare parts, survival gear, miscellaneous stuff and ferry fuel, takes it all in stride.

The Skylane works hard to clear the big rocks, but I finally surmount the pass, and the view in all directions is incredible. East of the ridgeline, the terrain drops nearly vertical for 10,000 feet, solid rock in all directions. I advise Mendoza, Argentina, that I'm in their airspace and headed downhill toward a more reasonable altitude and, eventually, Buenos Aires. In typical South American style, they welcome me to Argentina and wish me a good flight.

In fact, most flights in Skylanes can be called "good." Certainly, the Cessna 182 deserves its place near the peak of the pyramid. If you don't count the new/old WACO, the Skylane (along with its little brother, the Skyhawk) is the world's oldest production airplane. Produced since 1956, Cessna's family workhorse is probably more generic to general aviation than any other model, certainly more than any current model. To date, some 23,000 Skylanes and Turbo Skylanes have flown away from their Kansas birthplace. That doesn't count another few thousand retractable Skylane RGs and Turbo Skylane RGs.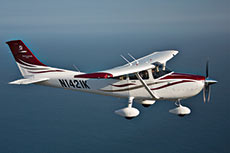 Any pilot who's flown the 182 acknowledges that it's one of the best all-around airplanes in general aviation, blessed with more overall talent than virtually anything else in or out of its class. You're tempted to take the airplane for granted, simply accepting its considerable midrange abilities as typical and representative. In fact, when you consider the number of people who have owned and flown the type in the last half-century, it becomes apparent that Cessna must be doing several things right with the 182. Okay, so the design doesn't look as futuristic as a Diamond or Cirrus, but it still manages to sell very well, thank you. GAMA reported that Cessna sold some 380 Skylanes and another 300 Turbo Skylanes in 2005 and 2006, respectively. That's about $200 million worth of 182s.

Tom Jacobson, owner of Tom's Aircraft (www.tomsaircraft.com) in Long Beach, Calif., one of the largest piston Cessna dealers, loaned me a ferry-time-only 2008 Turbo Skylane for this evaluation. The airplane included virtually everything most people used to regard as options. Cessna determined long ago that the vast majority of customers in this class prefer to have a reasonably well-equipped Skylane. "We very rarely encounter customers who want a stripped airplane," Jacobson explains.


Page 1 of 4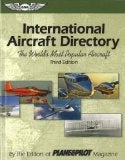 International Aircraft Directory

Plane & Pilot Magazine