Sunday, July 1, 2007
The Sierra Stallion
It's not your father's Citation!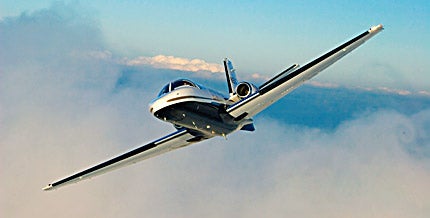 Pilots often nickname airplanes they love and, conversely, ones they dislike. There's "Spam Can" for Cessna pistons and there's the denigrating "Fork-Tailed Doctor Killer" for V-tailed Bonanzas; one of the most derisive is "Slow 'Tation" for Cessna's entry-level jet. It's hard to believe, but some folks malign the Cessna Citation as a "near jet" and use other less-than-flattering descriptions.
In a way, it's hard to accept the Slow 'Tation moniker for what really was the first very light jet. Conceived in the late '60s as an eight-passenger Learjet competitor capable of a 1,300 nm range, the Citation's cruise speed of 335 knots beat all the light- and medium-piston twins in speed and range. Another significant factor in the Citation's favor was single-pilot certification, either owner flown or with one professional pilot.
For most pilots and owners, a 100-knot improvement in cruise speed over a piston twin was significant, but it was still slower than the Learjet 23, which could cruise at 440 knots. The Citation's advantage lay in its extra seats and lower operating cost, and it became, arguably, the best-selling business jet in history.
Fast-forward to 2006: the VLJ phenomenon is preparing to sweep general aviation. Cessna is certifying a new entry-level jet, the Mustang; companies like Eclipse, Adam, Embraer, Diamond, Cirrus, Piper and even Honda are competing for a piece of the market—a market essentially pioneered by the Citation. When all this new competition hits the market, what happens to an airplane that's no longer in production? Of course, the conventional wisdom is that new VLJs are smaller, cheaper, faster and more economical than outmoded bizjets.
You wouldn't think that a Slow 'Tation could compete in such a climate, much less set a world speed record. In fact, within the last two years, a certain Citation set six speed and distance records: speed over closed courses, distance without landing, speed over a recognized course, transcontinental, west-to-east and speed around the world westbound. But that jet wasn't a run-of-the-mill Citation, it was a modified airplane from the hangars of Sierra Industries (
www.sijet.com
).
Page 1 of 5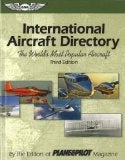 International Aircraft Directory

Plane & Pilot Magazine