Tuesday, January 1, 2008
Cirrus SR22-G3: Brazil Or Bust!
After our first flight in the newest Cirrus over San Francisco, we couldn't wait to fly one all the way to Brazil

Wow, now that's a lot of trees. I'm 9,500 feet over the Amazon rain forest, and the only thing I see from horizon to horizon is a bumpy carpet that's toned British-racing green. A couple days ago, I set off from the Cirrus plant in Duluth, Minn., for what was then a distant port, pointing the nose of this spanking-new Cirrus SR22-G3 south and saying to myself, as I climbed to my initial cruise altitude, "São Paulo or bust."" />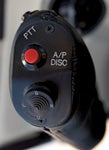 One thing we didn't need on this flight was TKS ice protection, not when it's almost 65 degrees F at altitude, and the plane we were flying didn't even have it installed. Turns out most Cirri bound for tropical Brazil don't. TKS is an alcohol-based anti-ice system that delivers Glycol anti-ice fluid through porous titanium panels on the wing's leading edges and through a slinger at the prop. In some installations, this system is approved for flight into known icing conditions. In the Cirrus, it's an effective tool to escape an inadvertent icing encounter. I've used it a few times in anger in light icing, and it performed as advertised.
Brazil-bound planes also lack XM Satellite Radio and Weather because there's no coverage outside the States. At least we had my iPod and the auxiliary audio input in the center glove compartment. Sergio Mendes and Brazil '66 never sounded so good. Because I'm usually flying around the States, I've become so accustomed to having XM Weather that I'm completely spoiled and feel it's not nice to have, it's must-have. I really missed it on the first two legs from Duluth, Minn., to London, Ky., and from there to Ft. Lauderdale, Fla. I don't remember how many times I called Flight Watch on those segments, but with weather systems flanking our route south and the lack of onboard weather information, calling Chicago radio felt pretty old-school. And to top that, this morning in Manaus, it was pouring and the Internet was down at the airport so we had no idea how large the system was or how long we'd be sitting. We sat for quite a while.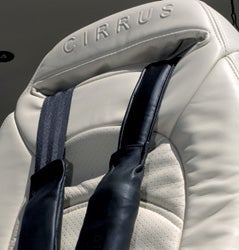 Here in the United States, XM and TKS are popular options, and on the G3, TKS wing coverage is improved by about seven full feet with the titanium leading-edge panels now running from wing root to tip. The new wing also allowed Cirrus to relocate a larger TKS tank to the left wing. With 3.5 gallons of anti-ice fluid now available and a pulsing pump that regulates its flow more efficiently, pilots realize an increase in run time at the normal flow setting from 60 to 90 minutes.
I wasn't too keen to fly over remote areas of Brazil by night, so our only night flying was our after-dark arrival into Ft. Lauderdale Executive. I've always liked flying at night, when it's cool, smooth and you can see airport beacons two counties down the road. I've spent many hours plying the dark skies in Cirrus fiberglass and was frustrated more than a few times by the not-so-great lighting of the electrical switches on the instrument bolster. I always felt they could be lit better, and in the G3, they are. It was a nice surprise as I flew by Cape Canaveral and points south into the dark, that I could actually now see illuminated, backlit and recessed switches, as opposed to just feeling for the one I need or cracking on the flashlight (since they were almost impossible to see against the backlight of the PFD).
Page 4 of 6