Tuesday, January 1, 2008
Cirrus SR22-G3: Brazil Or Bust!
After our first flight in the newest Cirrus over San Francisco, we couldn't wait to fly one all the way to Brazil

Wow, now that's a lot of trees. I'm 9,500 feet over the Amazon rain forest, and the only thing I see from horizon to horizon is a bumpy carpet that's toned British-racing green. A couple days ago, I set off from the Cirrus plant in Duluth, Minn., for what was then a distant port, pointing the nose of this spanking-new Cirrus SR22-G3 south and saying to myself, as I climbed to my initial cruise altitude, "São Paulo or bust."" />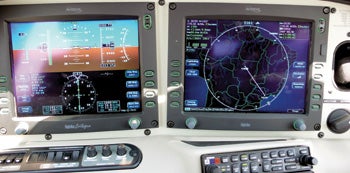 At the risk of sounding like a snake-oil salesman, "But wait, there's more." Along with the wing redesign came the addition of three blue, nine-watt LED recognition lights that operate with the taxi lights. All the better to see and be seen.
So with the new G3 wing, this is what we get: more gas, more TKS fluid, more TKS coverage, more prop and tail clearance, a higher stance, and a better fit and finish at the wing/fuselage junction, all at a cumulative weight savings of 53 pounds. Indeed, if you equipped a G2 and G3 model SR22 identically, the G3 would be 53 pounds lighter, though max gross remains at 3,400 pounds. Bolt on the lightweight Hartzell composite prop with wide chord blades (standard on the turbo and an option for the nonturbo), and it will take anaconda-sized bites of the sky and save an additional 12 pounds over the aluminum prop it replaces.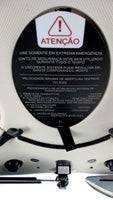 Not long ago, I wrote an editor's letter for Pilot Journal, our sister publication, commenting on, among other things, how easy navigation has become. Here I was, flying way down the hemisphere with nary a care as to working out how to home in on an ADF or whether a VOR on some small island in the south Caribbean is up and running. New G3s are shipping with WAAS-enabled Garmin GNS 430Ws and Avidyne's Entegra integrated glass cockpit, running version 7.0 software. This Garmin/Avidyne combination allows G3 pilots to shoot WAAS precision approaches, where the glideslope is GPS-generated. These are called LPV approaches, and there are more of them popping up every day.
I've always liked the Entegra glass-panel system. It's more naturally intuitive than other systems, is ideal for the weekend or occasional pilot, and is fully featured with all the bells and whistles a pilot could want. It sports a flight director, EMax engine monitoring, TAWS-B terrain awareness, CMax electronic approach plates and SkyWatch traffic information. And for those who question the reliability and time between failures of the Avidyne system, in all my time flying with Entegra, I've had one MFD reboot in flight (in 2003) and no PFD failures ever. I've experienced a periodic soft boot, where there's a communication problem between the PFD and the autopilot, but a quick restart of the PFD always remedied that situation.
Page 5 of 6