Saturday, September 1, 2007
de Havilland Beaver
Sixty years in the sky de Havilland Beaver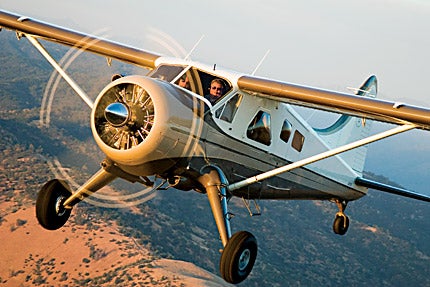 You first notice the sound as a low rumble in the distance. It grows louder, and the throaty rumble increases to a roar as the big floatplane swings into the wind for landing. On this remote northern lake where you've been stranded by weather for days, this is the sound of salvation. A hardworking Pratt and Whitney radial engine, firmly attached to arguably the best bush plane ever built, is on its way to pick up and deliver you to the land of hot showers and warm beds. Indeed, as I was told by a well-known pilot in Kodiak, Alaska, when I began flying a Beaver, "You won't find a better airplane for flying in marginal weather in the bush."
That airplane—the de Havilland Beaver, celebrated a birthday in August—60 years from its first flight. Officially known as the de Havilland Canada DHC-2 Mk.I Beaver, it's listed as one of the 10 greatest Canadian inventions. More significantly, almost all backcountry pilots who've flown the aircraft have a soft spot for the reliable workhorse.
What makes the Beaver such a wonderful working airplane? A great team of designers paid careful attention to the original design objective, as well as to the responses of a survey of working pilots in the north, and produced what has become an icon. The team of Phil Garratt, Jaki Jakimiuk, Fred Buller and Dick Hiscocks created not just a bush airplane, but also a legend.
The goal of these designers was to develop a purpose-built bush airplane capable of carrying heavy loads on wheels, skis and floats, and with performance to meet the demands of the bush operators of the day. The final design of the airplane was dictated by the decision to utilize the P&W R-985 Wasp Junior radial engine as its powerplant instead of a 330 hp Gypsy engine. The R-985 was first built in 1929, and there are still hundreds of these engines in service today. Were it not for the durability of the Beaver, the R-985 would probably now be uncommon in the ranks of working engines, but the two have proven to be a match made in Downsview, Ontario, Canada, birthplace of the Beaver.
It was the switch from the inline engine to the radial that gave the Beaver its pug nose. To provide loading flexibility, the radial had to be mounted virtually in the cockpit. In fact, the Beaver's six-gallon engine oil tank is the center console between the pilot and copilot's feet.
The oil filler cap is to the right of the center pedestal, adjacent to the copilot's left knee. Theoretically, one can add oil in flight. Following an in-flight incident in Kodiak, I've always briefed my passengers not to remove the big yellow cap. While flying a group of VIPs on a tour of the island, the regional director of my agency was in the right front seat. For reasons known only to him, he reached over and opened the oil filler cap in flight. A large glop of nasty looking black 50-weight oil burped out of the filler onto his left pant leg, at which point he calmly replaced the filler cap and returned to surveying the countryside as if nothing had happened. Maybe that engine was carrying a bit of pressure in the tank, but I saw no point in opening the cap in flight again.
Page 1 of 4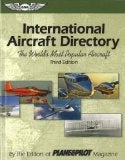 International Aircraft Directory

Plane & Pilot Magazine