Friday, September 1, 2006
Across The Nile
Flying a DA40 From Europe To Africa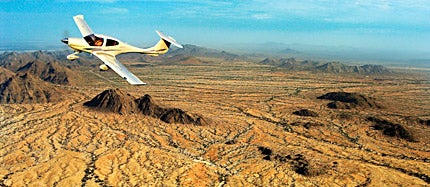 The Great Rift Valley is one of the biggest and most remarkable fault zones in the world. It stretches more than 3,500 miles and is recognizable from space. Tectonic movements have created high mountain rims that play host to moist tropical rainfall. The fertile volcanic earth supports diverse plant and animal life. It's here in this "Valley of Life" that the earliest human remains were discovered.
In light aircraft, flying low at moderate airspeeds, the landscape changes faster than man's memories. This new perspective takes you away from accepted understanding, observation and thinking. In the air, you become a detached witness to all that occurs on the earth's surface.
Overflying the Nile River—from its delta in the Mediterranean Sea to its springs above the Great Rift Valley—is like a dream. The Diamond Star DA40 TDI is one of the most suitable airplanes for this purpose. Its diesel engine runs on Jet A, which can be bought at almost every airfield in the world. Beside me in the right seat, Joseph, the cameraman, uses sophisticated digital equipment to record the events passing under our wings. In 21 days, we have flown 17,800 kilometers, as low as 300 feet AGL and as high as FL185.
This beautiful journey, however, has posed many challenges. We've needed permits for visual flights, which have sometimes proven difficult or impossible in several countries where foreign aviation is restricted due to military presence, ongoing wars, rebellions and corrupt bureaucracies. Africa's diverse climate can define limits as well, and it can be problematic establishing the most favorable season for flying. October seems promising, and although the rainy season in Sudan can last until November, the visibility above desert areas should be better than in the summer months.
The Nile River is like a phantom in the desert, an irrational error in the natural ecosystem. It winds for 6,680 kilometers, carrying millions of tons of fertile earth from the Ethiopian mountains and the Sudan tropics. However, only a few hundred meters from the flow, nothing survives under the desert sun.
Page 1 of 3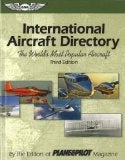 International Aircraft Directory

Plane & Pilot Magazine