Monday, September 1, 2008
Epic LT: King Kong Turboprop
Rick Schrameck's single-engine turboprop has incredible power, performance and payload—and it's a homebuilt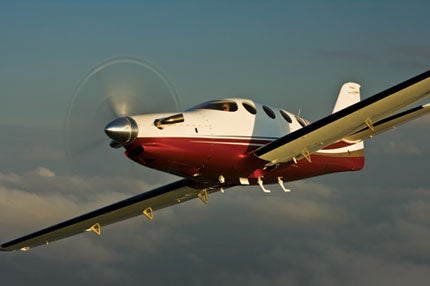 Nearly 30 years ago, I spent several days at Nellis Air Force Base in Nevada, participating in a Red Flag exercise and flying the amazing F-15 Eagle with Lieutenant Colonel Timothy O'Keefe, veteran fighter pilot and then-commander of the 433rd Fighter Weapons Squadron. For a general aviation pilot, the F-15 experience was an eye-opener into the world of the ultimate fighter, an exercise in maximum speed and seemingly limitless power. When we got back on the ground at Nellis, I jokingly asked Colonel O'Keefe if the airplane had enough power. He looked me straight in the eye and said, with only a slight hint of humor, "You can never have enough power."
Colonel O'Keefe would love the Epic LT. In general aviation ranks, Rick Schrameck's innovative airplane is something else. Schrameck, a Las Vegas–based entrepreneur, delights in shaking up the aviation industry, and Epic Aircraft does exactly that.
The Epic LT is that rare machine, a six-place, corporate turboprop that's a homebuilt—at least for now. (The plan is to offer it as a certified airplane, eventually.)
Before you scoff at the very concept of a luxurious and turbine-powered machine produced as a homebuilt, consider that designer Lance Neibauer conceived the innovative Lancair IVP as a four-seat, pressurized, piston homebuilt nearly 20 years ago. Some IVP builders have opted for small turbines in place of the standard Continental TSIO-550s on their Lancairs.
Epic's concept isn't as far-fetched as you might imagine, despite a kit price of $1.525 million (including a new engine). Such an admission price attracts a different class of "homebuilders"—mostly doctors, lawyers and CEOs.
Epic Aircraft's chief pilot and vice president of sales, Mike Hooper (left), in the left seat of the Epic LT. A sizeable space between first- and second-row seating (right) allows for reclining or for the installation of an entertainment or refreshment center.

Some 20 airplanes have already been completed at Epic's Bend, Ore., headquarters, and another 15 kits are under construction. That represents an impressive $40 million in homebuilt turboprops.
The Epic premiered four years ago at Oshkosh and took nearly everyone by surprise. Fit and finish was outstanding for a prototype homebuilt, but I've seen a half-dozen other Epics since then, and they've all manifested the same attention to detail.
An all-composite design, the Epic LT resembles a more aerodynamic Piper Meridian with a stretched fuselage and a significantly tapered appearance. The slightly elliptical, carbon-fiber wing is a surprisingly thick NACA 012 natural laminar flow (NLF) design. The "012" designation represents a 12% thickness (wing thickness divided by chord). That seems unusually thick for a high-speed homebuilt, but the numbers suggest it works well.
Page 1 of 3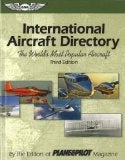 International Aircraft Directory

Plane & Pilot Magazine