Tuesday, May 1, 2007
Evektor SportStar: Czech Mate
Mostly metal and all fun, the Evektor SportStar brings its own formula to the LSA class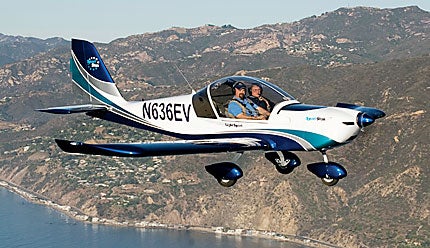 The category is called light-sport aircraft, and one look at the Evektor SportStar suggests that it practically defines the type. A product of the Czech Republic's largest aircraft manufacturer, Evektor-Aerotechnik of Kunovice, the SportStar is one of many products from a company with a prestigious international client list—Boeing, Mercedes, Volkswagen, Let Aircraft and others.
Evektor was established more than 35 years ago, specifically to build motorgliders and autogyros, and the company's fortunes have since expanded to include production of a variety of aerospace components. Gross sales in 2004 topped $50 million, and the company has some 450 employees.
Like all the other LSAs, the SportStar mounts two seats and is restricted to 137 mph. Unlike many of the others, however, the airplane has the distinction of having been the first LSA certified in the United States. The Eurostar, Evektor's European version of essentially the same airplane, has been selling overseas in 30 countries for years, and there's a fleet of nearly 500 airplanes already in the air.
Little surprise there. The airplane is built hell-for-stout, constructed on a production line in Eastern Europe that also produces fully certified, normal-category aircraft. The SportStar isn't an aerobatic airplane (though it looks as if it should be), but it's nevertheless built to withstand acro G loads of +6/-3.
Evektor disdains composites, preferring to build the SportStar primarily from all-metal materials, mostly Alclad 2024 Duralumin alloys. The fuselage, wings and empennage are constructed mostly of aluminum, with the occasional use of other metals—galvanized steel on the firewall, for example. (Inevitably, the airplane does incorporate a limited amount of composites in those areas where they make sense—wheel fairings, wingtips, gear legs, etc.)
The SportStar features riveted, nearly all-metal construction, but despite its use of metal, it's hardly a conventional machine. The engineers at Evektor were well aware that rivets tend to work and loosen over time, so surfaces and structures are attached with a combination of rivets and bonding. This holds the rivets firmly in place and helps provide a stronger airframe and wing.
The SportStar has a definite look of a sport plane with its low wing and bubble canopy. In this case, "bubble" is definitely the operative term. The airplane's most prominent feature on the ground is that large, bulbous expanse of Plexiglas. The canopy actually bulges as it rises from elbow height, providing additional width at shoulder level. The good news is that visibility is excellent in every direction except straight down. The not-so-good news is that the bubble is so all-encompassing that it acts like a greenhouse and heats up in summer. Fly high.
Page 1 of 3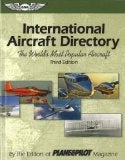 International Aircraft Directory

Plane & Pilot Magazine