Monday, January 1, 2007
Flight Design CT Best Of The LSAs?
Worth Every Penny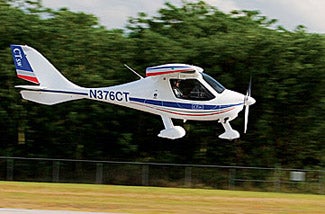 Light sport aircraft come in a variety of flavors. If you're inclined to go traditional, you can opt for the Legend Cub, an upgraded copy of the venerable J-3. At the opposite end of the LSA spectrum, many pilots are selecting the Flight Design CT.