Friday, July 1, 2005
"301 Knots!"
Take the Beech Duke, add turbines, and you get that magical number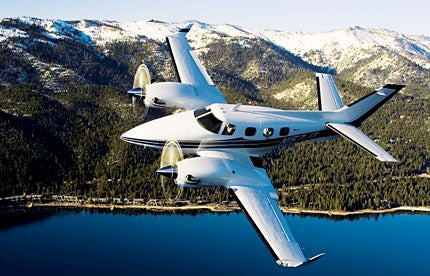 It's a magic number and one not often seen in turboprop corporate aircraft. A bare handful of propjets can touch 300 knots in cruise—the Piper Cheyenne 400LS, Commander 1000, Mitsubishi Solitaire, Beech Starship and King Air 350, and the Socata TBM 700.
Now, there's one more. The Royal Turbine is the latest product of the fertile imaginations of Darwin Conrad and Jeanie Sadler of Rocket Engineering in Spokane, Wash. In case you hadn't noticed, the Royal Turbine depicted on these pages is a Beech Duke with Pratt & Whitney PT6A turboprops in place of the standard piston, TIO-541 Lycoming engines.
Right up front, the most obvious difference is sheer, brute power. The standard, turbocharged Duke engines provided 380 hp per side to a critical altitude of about 17,000 feet. Conrad's replacement P&W turboprops put out 550 shp to the same or higher altitude.
Fans of turboprops know Darwin Conrad as the engineer responsible for creating the Malibu Jetprop. Conrad, Sadler and partner Warren Wood began converting Malibus and Mirages to the P&W PT6A-21 in 1997, and since then, they've upgraded an impressive 18% of Piper PA-46s to turbine power. That's about 160 airplanes, and Conrad and company aren't done yet.
As demand for the Jetprop conversion inevitably began to wane, however, the engineer knew he'd need some new products, and that led to the development of the Turbine Air, a Beech B36TC converted to the same P&W engine. To date, Rocket has converted 10 Bonanzas to turbine power in a little over one year of production.
The Royal Turbine turboprop conversion is the latest of Conrad and Sadler's brainchildren, and it takes as its foundation an airplane that has long had a following equally as fanatical as that for the Bonanza. Despite such enthusiasm, the pricey Duke was only a limited success. Beech initiated production of its top piston twin in 1968 and shut down the line only 14 years later, more than coincidentally about the same time Piper terminated the Aerostar and Navajo, and Cessna ended production of the 310, 340, 402, 414 and 421.
Page 1 of 5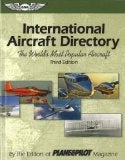 International Aircraft Directory

Plane & Pilot Magazine