Thursday, July 1, 2004
Dream Decathlon
Some pilots were born to air show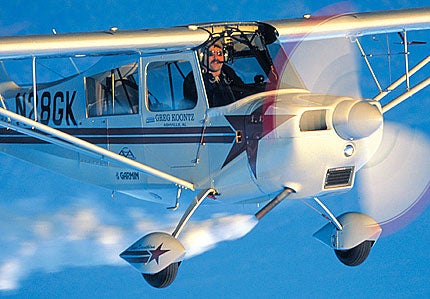 For every high-profile air-show act, like Patty Wagstaff or Sean Tucker, there are dozens of pilots scattered around the country who dream the dream. But few have pursued that dream as relentlessly as Alabaman Greg Koontz has.
"I was seven years old when my dad took me to see my first air show," says Koontz. "Bevo Howard was flying his Bucker Jungmeister that came over on the
Hindenburg
, Hal Krier was in his Krierkraft biplane, and Dick Schram was performing as the 'flying professor' in a Cub comedy act. They're some of the greatest air-show pilots who ever lived. When it was over, I told my dad, 'I'm going to be an air-show pilot, too.' And that thought has never left my head. Not for a single minute."
"I've never expected to attain superstar status," he continues. "But I had to be doing it. I had to be out there, living the life. Even though I strayed from 'the path' for a few years, in my heart, I never saw myself as being anything other than an air-show pilot."
Koontz is a son of the South, having been born in North Carolina and raised in Birmingham, Ala. His dad hustled around three-piece suits in Twin Beeches and eventually a Hawker 125 and was always thinking about his son's air-show urges.
Koontz remembers, "He was on a trip down to St. Augustine, Fla., and when he returned, told me Ernie Moser, who ran Aero Sport, a largely sport-aviation FBO, had a Cub for sale. I was 19 or 20 at the time. I scrounged up a down payment and bought the Cub, but I had barely made it home with it when Ernie Moser called and said they needed the Cub for their air show and didn't really mean to sell it."
The late Ernie Moser was one of the very early practitioners of a form of air-show act that was more flying circus than anything else. He would bundle a bunch of air-show acts together and offer them to air-show promoters as a ready-to-go show.
Apparently, Moser hadn't planned ahead and found he needed Koontz's Cub for the comedy/flying farmer act and for the world's shortest runway act, where it was landed on a platform on top of a moving truck. This was exactly the kind of opening Koontz had been waiting for.
"I'm no dummy. They wanted my Cub. I wanted to be an air-show pilot. The rest was obvious. I said I'd bring the Cub down, but I was going to be the one flying it," he grins. "Ernie said I could do the comedy act, so I spent months learning to do crazy things with a Cub down low. My first show was in Decatur, Ala., and I was the happiest 20-year-old on the planet."
"A year later," continues Koontz, "Ernie hired me full time and I was doing aerobatic instruction at Aero Sport in addition to the air-show stuff. Ernie taught me the Cub-on-a-truck act, the rope ladder transfer and about everything having to do with the Cub."
Every entertainer wants to move up and so did Koontz. "I wanted to start doing aerobatic acts, but everyone at Aero Sport was already an aerobatic pilot and they had no need for me," Koontz continues. "Then Jim Moser [Ernie Moser's son] bought a Jungmann and they let me start doing the Citabria act. I'd be so high, you could barely tell what kind of airplane it was, but at least I was flying aerobatics at air shows, and that was a big deal to me."
Page 1 of 2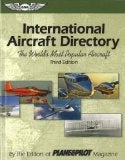 International Aircraft Directory

Plane & Pilot Magazine