Thursday, March 1, 2007
Liberty XL2: Trainer With A Difference
Cross-country comfort and performance enter the two-seat, flight-training class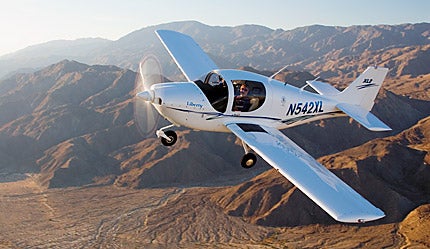 Two-seat general-aviation airplanes have had a checkered career at best. For every Cessna 150/152 or Citabria that's had a model run of 30 years, there have been a half-dozen other types that only lasted for three or five.
The short-termers may have been no less viable as trainers or fun two-seaters, but they nevertheless failed to survive. Fact is, two-seaters are generally a tough sell, even if statistics prove that most of us rarely use all four seats in our quartet airplanes. (It's been 12 years since I've filled all the seats in my Mooney.)
Truth is, flying with two seats empty is an expensive habit that too many of us simply accept as normal. ("Yeah, but I can carry all the baggage I want, even 100 Swiss Army Knives, large bottles of shampoo and an oxygen bottle.") Four-seaters are inherently more costly for a number of reasons. By definition, they're larger airplanes, with more wetted area and usually greater equivalent flat-plate area, therefore more drag. Similarly, they weigh more than an equivalent two-seater, which means they need more power to preserve acceptable performance, which means increased fuel burn, which demands larger tanks, which adds more weight, which subtracts from payload, which often necessitates a larger wing to support the load, which means…you get the idea.
All these factors elevate hourly operating costs and make it impossible to produce a four-seater at anywhere near a two-seat price. The bottom line is that those of us who choose to fly four-place airplanes, with only two of those places occupied, pay for the extra two empty seats anyway—in spades.
In fact, we all know two seats would work just fine for the vast majority of GA missions. In some instances, even business travelers could utilize two-seaters. Years ago, the National Business Aircraft Association surveyed its members on how they use their airplanes and determined that the average stage length was less than 400 nm, typically carrying only 2.54 passengers.
Liberty Aerospace of Melbourne, Fla., hopes to capitalize on those numbers with an airplane that's very different in several important respects. It brings to the two-seater market an uncommonly large cabin, along with near four-seat/fixed-gear performance and a level of fail-safe design that would be the envy of a NASA engineer.
First, the XL2 isn't a one-trick pony. True, it's designed to carry only two folks, but those two aren't confined to instructor and student. They can as easily be husband and wife on vacation, two buddies in search of the $50 breakfast or possibly two business associates making the rounds.
Page 1 of 4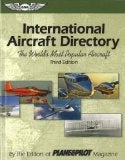 International Aircraft Directory

Plane & Pilot Magazine