Tuesday, April 21, 2009
Luscombe Phantom II: A Modern Time Machine
With its radial engine and timeless design, Luscombe introduces an LSA with attitude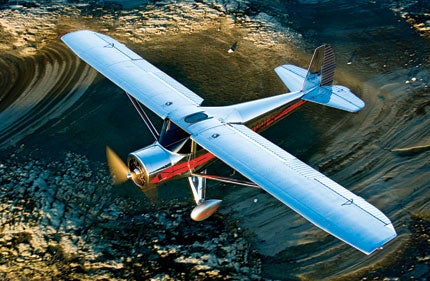 I was glad my editor couldn't see the little jig I danced after reading her e-mail asking if I was interested in flying a new taildragger from Luscombe called the Phantom II. Any pilot in love with tailwheel aircraft need only see the words "fly" and "Luscombe" before his or her salivary glands start working overtime. I typed "yes!" so fast that it looked like "yeti" and I was sure she'd think I had lost my mind.
For the uninitiated, Luscombe is an airplane manufacturer that has a storied past. Don Luscombe founded the company in 1933, following his success designing the Monocoupe series of general aviation aircraft. He didn't like the idea of constructing airplanes using tube and fabric, so he made the prescient decision to build his airplanes using an all-metal, stressed-skin design.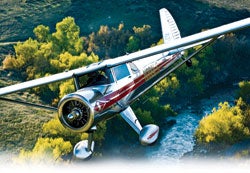 The first Luscombe airplane was the Model 1, more commonly known as the Phantom. The airplane wasn't a big financial success, so, in 1936, Don and his team followed it up with the Model 4, essentially an improved Phantom that kept the 90 hp Warner radial engine and all-metal construction (except for fabric wings). By 1938, Luscombe had created the now-famous Model 8, which sported a horizontally opposed engine—a new idea in the late '30s. It became the most popular Luscombe ever built. In 1950, Luscombe Aircraft folded due to financial problems. The tooling and licensing rights changed hands several times, and the Model 8 continues to be built today. Sadly, the Model 4—with its rounded cowling and classy art-deco styling—faded into obscurity.
Page 1 of 4