Sunday, January 1, 2006
Maules Are All That
This taildragger can just about do it all
It's true, Maule pilots do it on dirt, sand, gravel, grass or any straight stretch of open area at least 250 feet long. And they have more fun! Probably because of where they like to go or what they like to carry. Lonnie Messenger of Dallas bought his Maule M-7-260C to get away from it all. As he says, "My flying is totally recreational. I like to stay away from people, TFRs and stuff like that."

Messenger's day job is running a construction company in Dallas, arguably Texas' busiest city, but his real love is flying. "I'm building a house and hangar on an airpark northeast of McKinney, Texas," says Messenger. "We had always lived where my wife wanted and after 35 years, she decided it was okay to live where I wanted. This way, I'll be closer to the airplanes and I can fly when I want to. The house will face the grass strip and have a pool, and our dogs will love it. I think we're going to call it 'Lime Green Acres,' after the TV show.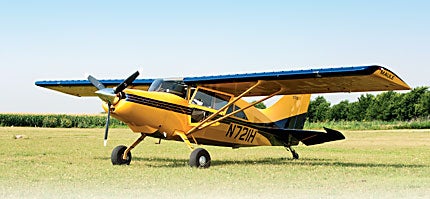 "I love flying low and slow with the doors open. I used to have a Husky, which is the best airplane in its class with 26-inch wheels. But the trouble is, it's a one-man airplane. Stuff someone in the back, and they get mad after three to four hours. That's why I bought the Maule, so I could share the experience with someone else. That's kind of hard to do when they're sitting behind you."

The open skies of the West promise adventure and call to Messenger's desire to see it all from the air. "A few years ago, my brother and I took a trip out West," remembers Messenger. "He was flying a Super Cub and I was in a Husky. We were headed generally northwest and made it as far as Cut Bank and Kalispell, Montana, before the weather turned us south. We played around Big Horn and stopped at all the little airports along the way to Arizona. We didn't have any destination in mind, really. We just had fun. It was a great trip of just over two weeks.

"I just like backcountry flying in taildraggers, and I've got several, including unflyable planes. I have a Clipper, a Pacer, a Stinson 108-3, a 90 hp Super Cub and the Maule. I've even got the Luscombe 8A my dad flew in 1947 when he took my mom and uncle for a ride. All of my planes will fit in the new 65x85-foot hangar."

Like most pilots today, Messenger learned how to fly in tricycle-gear airplanes. He flew nosedraggers for several years before falling in love with conventional airplanes. "I learned to fly in 1976 in a little town in Oklahoma," says Messenger. "My wife told me she was going to learn to fly, and I figured I had better keep up. We took lessons in a straight-tail Cessna 150 and bought a Piper Colt and then a Skylane. I took my check ride in the Skylane. My wife doesn't fly much right now, but she's a great copilot and navigator. I hope to get her back into it in a Cessna 172 or 182.

Page 1 of 2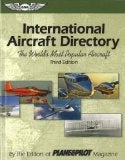 International Aircraft Directory

Plane & Pilot Magazine