Tuesday, November 1, 2005
Double Trouble
A tale of two P-51 Mustangs attracts a gathering of warbirds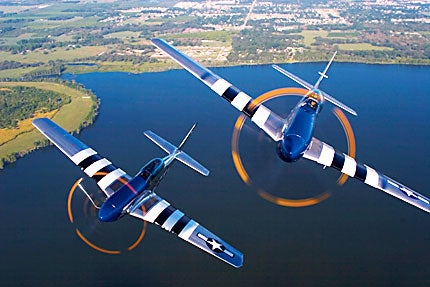 The P-51 Mustang is almost universally regarded as the best fighter to emerge from World War II. Talk to Bob Hoover, Chuck Yeager, Bud Anderson or any of a hundred other military test pilots, and they'll tell you the airplane was nothing less than a stroke of genius when it was introduced in 1942.
As I learned three years ago (flying with Lee Lauderback in Kissimmee, Fla.), it's a myth that the P-51 is an inherently dangerous airplane. Certainly, the powerful Mustang deserves special treatment, and it does have some quirks, but it flies pretty much like most other WWII fighters. Granted reasonable care and proper power management, the Mustang is an easy-flying airplane with few surprises inside the normal flight envelope.
Lee, president of Stallion 51, is in the business of providing Mustang check-outs to the very edge of that envelope. Lee's company specializes in teaching anyone with the means and the talent to fly the P-51. His pristine, two-seat, dual-control TF-51,
Crazy Horse
, is unquestionably one of the best-known Mustang trainers in the world, and Lee campaigns the immaculate warbird around the country on the air-show circuit when he's not instructing in it.
When I flew with Lee in 2001, he explained that few dual-control Mustangs had been built by North American during WWII, and fewer still are available today. Most of the Mustang trainers flying today, perhaps a dozen at most, are converted P-51Ds. In those days, Stallion 51 operated three TF-51s, the original
Crazy Horse
,
Mad Max
and
Diamondback
, all three airplanes converted P-51Ds. Lee also commented that Stallion 51 was working on converting another standard P-51D to the TF configuration, bringing the total of dual-control Mustangs to 13.
Enter
Crazy Horse2
. The Mustang was originally delivered to the RCAF at the close of WWII and became a civilian airplane in 1950. It passed through the hands of several owners after that, becoming a race plane at the Reno Air Races in the '70s and '80s, flying under the names
Foxy Lady
and
Somethin' Else
.
The airplane was finally purchased by Dick Thurman of Louisville, Ky., in 1997. Thurman, veteran of a previous P-40 restoration and a dedicated warbird enthusiast, was eager that the P-51 be more available to the warbird community rather than the personal transport of a single owner. Accordingly, after only three years of flying under the name
Kentucky Babe
, Thurman sold N351DT to Lee's Stallion 51 in 2000. Lee's brothers, Peter and Richard Lauderback, immediately launched into a full, ground-up restoration, and the result was a Best P-51 Award at the 2000 EAA AirVenture in Oshkosh, Wis.
Page 1 of 3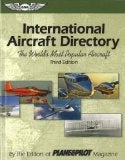 International Aircraft Directory

Plane & Pilot Magazine