Tuesday, May 20, 2008
Mooney Acclaim Type S: Still The Fastest!
If speed is your thing, The Acclaim Type S may be at the peak of the production pyramid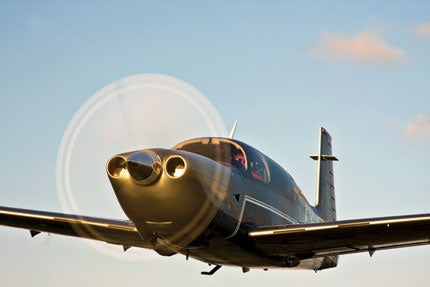 A few inches away, the world isn't a friendly place. I'm cruising in a new Mooney M20TN Acclaim Type S at 25,000 feet over central Florida, and despite clear skies and warm temperatures on the ground, the air is cold and thin nearly five miles above the ocean. Without the Mooney's protective bubble of aluminum and Plexiglas, plus oxygen masks to provide supplemental O
2
, I'd be in trouble.
The outside air temperature is about minus-30 degrees C, and the air is so thin at this height, we mere mortals would be tempting fate without our masks. If we were scaling K2 or Everest, we'd be only 1,000 feet below what climbers call the death zone. Technically, atmospheric pressure at FL250 is only about a third of that at sea level, and humans don't do well at such heights without supplemental O
2
.
The new, production Acclaim Type S that has us surrounded doesn't seem to mind the conditions. The airplane's big Continental TSIO-550G engine features twin turbos and dual intercoolers; it thrums happily in the cold, high sky.
Loaded up with full standard fuel and two big pilots up front, the airplane is nearly at gross weight as it gradually sneaks up on its max cruise number. I watch the true airspeed readout on the Garmin G1000, and the numbers slowly count up to 239 knots. That's 275 mph in nonpilot speak, about four times legal freeway speeds and faster even than a Bugatti Veyron. Normally, 239 knots is the beginning of turbine country, recorded by C90 King Airs and the like, but the fastest of the Mooneys takes truly high cruise in stride.
Speed has always been Mooney's strongest suit. The type has consistently manifested among the highest knot count per hp in general aviation. In today's world of $6-per-gallon avgas, the airplane's ability to wring every possible knot out of each gallon serves it well. The gold standard of performance was previously one mph per hp, and a Mooney is one of very few production airplanes to realize that goal (achieved 30 years ago on the 201, flying 200 mph on 200 hp). Better still, the turbocharged Mooney 231 came close to realizing one knot per horsepower in 1979, delivering more than 200 knots on only 210 hp.
Alas, the days of the 200 hp Mooneys are long gone, though some of Mooney's old guard still regard the 201 as the best Mooney ever built. Today's Mooneys fly behind engines with far more power, but because drag increases at the square of speed, what was possible with 200 hp is highly unlikely with 280 hp. The current state of the aerodynamic art isn't up to 280 mph on 280 hp.
Page 1 of 4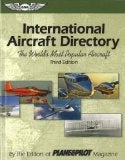 International Aircraft Directory

Plane & Pilot Magazine