Friday, July 1, 2005
Symphony 160
This new sport trainer gets even better the second time around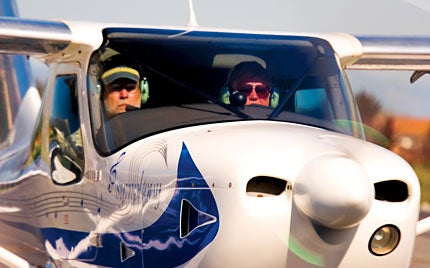 The Symphony 160 was introduced five years ago by OMF Aircraft of Neubrandenburg, Germany, which established a Canadian manufacturing subsidiary, OMF Canada, in 2003, located in Three Rivers, Quebec. Through no fault of its Canadian subsidiary, the parent company declared bankruptcy and the Symphony design was left stranded in the murk of litigation. After negotiating an almost unimaginable morass of legalities, several of the original OMF Canada team has emerged with the rights to bring the high-tech two-seater back to market. And it's back with a vengeance. The new Symphony 160 is the first certified two-place aircraft in the world to offer a 21st-century glass cockpit and an airframe parachute.
Despite its fiberglass lineage, the Symphony is constructed mostly of metal. The tube-steel fuselage, all-control surfaces, struts and aluminum wings are all metal. Only the fuselage skin is made of fiberglass materials. Still, the design has the look of tomorrow—a slim, low-drag configuration that makes it easily identifiable.
And that futuristic look continues right into the cockpit. Symphony offers the amazing Avidyne FlightMax Entegra glass flight deck, making the airplane the most advanced trainer on the market. With the big 10.4-inch primary flight display and multi-function flight display, student pilots learn to fly glass from day one, making their transition into the larger aircraft almost a non-event. The Symphony offers the full range of Avidyne's digital magic, from full-featured moving maps to complete engine instrumentation. The system features the latest options, including XM weather, a flight director, CMax™ Jeppesen JeppView electronic chart display and Avidyne's
MultiLink
™ datalink graphical weather.
Obviously, this level of sophistication makes the new Symphony 160 not only a good primary trainer, but a more-than-capable cross-country personal transportation. Adding to its talent is what the company calls a new "strategic alliance with Meggitt/S-TEC to provide autopilot technology." Symphony currently offers factory-installed S-TEC System 30 autopilots and expects to begin shipping the advanced System 55X in the fall.
Page 1 of 5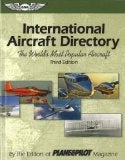 International Aircraft Directory

Plane & Pilot Magazine