Sunday, February 1, 2004
An Unusual Seneca II
Piper's trusty twin was just a starting point for this revitalized PA-34 modification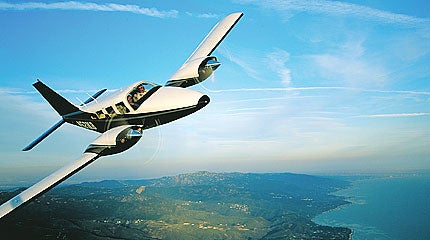 Kim Bass is an unusual pilot with an unusual airplane. Bass is a Hollywood screenwriter who manages to survive in one of the world's most cutthroat businesses. Bass has been writing TV and motion-picture screenplays for 13 years, taking scripts from concept to treatment to pilot and sometimes all the way to production. Amazingly, he has yet to file bankruptcy even once.
The screenwriter's airplane is a 1978 Piper Seneca II. What's so special about a quarter-century-old example of Piper's everyman's multi, you ask? For one thing, it's a very young 25-year-old, having logged only 1,600 hours total time and has seen only two owners, including Bass. In addition, N521KB is tricked out to the max. In fact, it's one of the most modified Senecas we've seen here at Plane & Pilot.
Bass started with an already excellent 1978 Seneca II and improved the airplane from there. The previous owners, Dr. David Rummell and his wife, Wanda, of Prescott, Ariz., had kept the Seneca in better-than-new condition and had added a Robertson STOL kit, improving on what was already an impressive utility design.
The Seneca II (technically known as the PA34-200T) is essentially a twin-engine, retractable Cherokee Six and was the second version of the Seneca (duh), introduced in 1975. Unlike the original PA34 that featured normally-aspirated Lycoming powerplants, all subsequent Senecas mounted turbocharged Continentals. The airplane's thick wing, open gear wells, big cowls and otherwise considerable drag signature virtually guarantee the type will never be speed demons, but Bass has matched the national debt of Peru updating his airplane for maximum performance, mostly in search of speed.
Right up front, Bass upgraded power to the Seneca IV configuration, using the Turbo-Plus mod. Technically, the improved engines are six-cylinder, intercooled, L/TSIO-360-KB Continentals rated for 220 hp for five minutes and 200 hp continuously. That's in contrast to the original Seneca II's -E engines rated for only 200 hp continuous. The newer Continentals employ a revised fuel-injection system, Ray-Jays turbos and Merlin wastegates that boost critical altitude to 19,500 feet.
Aerodynamically, Bass augmented the Robertson STOL kit with a LoPresti Speed Merchant package that modernizes and improves the cowling nose bowls, installs a one-piece windshield and introduces a variety of lesser improvements. Collectively, the upgrades added at least eight knots to cruise and Bass confirms that, yes, the speedup is real. "I had my doubts that any of the aftermarket mod packages could do me any good," says Bass, "but Roy LoPresti's promises were pretty much right on target."
Then, there's the myriad of other options Bass added to improve aesthetics, avionics capability and overall utility. Paint and interior underwent a full revision to Bass's personal specs, including upholstering the yokes in soft glove leather.
Page 1 of 4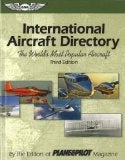 International Aircraft Directory

Plane & Pilot Magazine