Thursday, April 1, 2004
Piper Pathfinder
The chief of the four-seat Cherokees still holds its own as a heavy hauler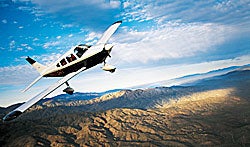 Cherokees have always had a deserved reputation as the most docile singles in the sky. Flown to the bottom of their speed envelope, they have practically no stall at all. Systems are so simple, even magazine writers can manage them, and control response is slow enough to keep the most ham-handed pilot out of trouble.
Combine such gentle handling with copious power, and the resulting airplane becomes even tougher to resist. That's exactly the formula that made the Cherokee 235/Charger/Pathfinder/Dakota such modestly popular machines. As the ultimate power application to the PA-28, the 235 was intended to steal sales from Cessna's 182 Skylane, and it did, though not as much as Piper might have wished.
Parts commonality can be a major contributor to profit, and Piper has proven to be a master at adapting a single airframe to a maximum number of models. Piper adapted essentially the original Cherokee 150/160 airframe to the 140, Warrior, Archer, Arrow 180 and 200, Seminole twin and the Cherokee 235, just as Cessna used a majority of Skyhawk pieces to produce the Skylane.
Unfortunately for Piper, Cessna was already way ahead in marketing a true, four-place airplane rather than merely a four-seater. The 1953 Cessna 180 was one of the industry's first full- fuel, four-seat singles, and the follow-up nosewheel 182 upgraded the same basic model to nosedragger configuration in 1956. Piper was practically a decade behind when they premiered the Cherokee 235, and the catch-up factor was probably a major reason the big horsepower Cherokee never really caught on.
In addition to the big engine out front, the first Cherokee 235 enjoyed two feet more wingspan than its little brothers, and the extended tips were filled with fuel to boost total capacity to 82 usable gallons in four tanks. Piper improved the airplane over the years in an attempt to replicate Cessna's success. Though the Cherokee 235 remained essentially unchanged through 1972, the '73 model was called the Charger (obviously named after the famous Charger Indians) and granted 100 pounds more gross, '74 through '77 models were known as Pathfinders and later versions were named Dakotas and featured the semi-tapered Warrior wing.
I know you've heard this song before, but here at Plane & Pilot, we're privileged to fly some of the very best examples of any given model. That was exactly the case with the Cherokee 235. Brian Kenny of Las Vegas volunteered his early Piper Pathfinder for our editorial abuse, and it was about as perfect an example of a PA-28-235 as you could ask.
Page 1 of 3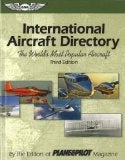 International Aircraft Directory

Plane & Pilot Magazine