Tuesday, February 5, 2008
Twin Commander 1000: The Ultimate Turbine Commander
The 1000 is the apex of the ultraluxurious Twin Commander line of corporate turboprops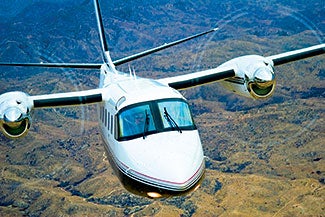 Ted Smith's airplanes were nothing if not impressive. His final design, the innovative, midwing Aerostar 600, was conceived in the late '60s. It's now, as it was then, the fastest piston-powered, normally aspirated machine in the sky. Its eventual upgrade and final successor, the pressurized Piper Aerostar 700P, was (not surprisingly) the world's fastest turbocharged airplane, scoring the magic 261 knots (300 mph) and running away from even many entry-level turboprops." />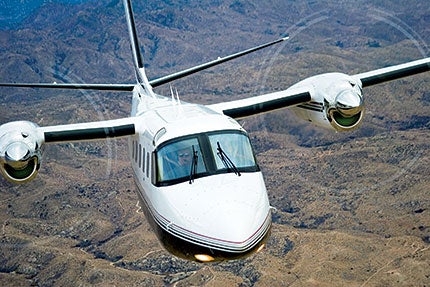 Ted Smith's airplanes were nothing if not impressive. His final design, the innovative, midwing Aerostar 600, was conceived in the late '60s. It's now, as it was then, the fastest piston-powered, normally aspirated machine in the sky. Its eventual upgrade and final successor, the pressurized Piper Aerostar 700P, was (not surprisingly) the world's fastest turbocharged airplane, scoring the magic 261 knots (300 mph) and running away from even many entry-level turboprops.
But it was Smith's high-wing Commander line of multi-engine corporate transports that earned him perhaps the most recognition. Through the '50s, '60s and '70s, his Commander 500 through 680 piston twins were regarded as the peak of the pyramid, among the top corporate transports available. Even President Eisenhower used a 680 Grand Commander as an occasional Air Force One because of its good short-field capability.
The most impressive of the Aero Commanders were the later models, however, developed after the line had been sold to Rockwell and then passed to Gulfstream Aerospace. Gulfstream introduced a series of improved turboprop models, culminating in the ultimate Twin Commander 1000.
The top Twin Commander was produced for only three years, from 1982 to 1985, but Jay Obernolte, president of FarSight Studios in Big Bear, Calif., feels it was the best of the best. His company purchased the airplane in 2004, and it has averaged just under 200 hours flight time per year since the acquisition.
"For our missions, the Twin Commander is almost an ideal airplane," says Obernolte. "Mine is one of only 42 built, a 1982 model that was originally owned by the DEA and operated for 20 years in a variety of government missions. When the DEA stepped up to jets in 2004, they traded in a number of 1000s, and Eagle Creek Aviation of Indianapolis completely renovated the airplane with what it calls a 'radome to tailcone refurbishment,' including Meggitt Magic avionics and RVSM certification. Eagle Creek is aggressive on maintenance of the Turbine Commanders, and I've been impressed with the company's service. I took delivery of the 1000 in August '04, and it went straight to work for my company."
Page 1 of 4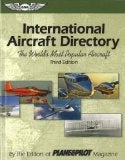 International Aircraft Directory

Plane & Pilot Magazine