Saturday, March 1, 2008
The Zenith Of LSAs
Zenith Aircraft of Mexico, Mo., builds durable, all-metal, light-sport aircraft with an emphasis on fun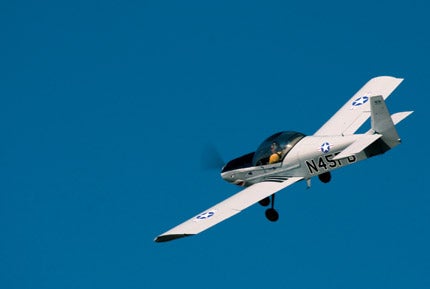 In some respects, Steve Smith is exactly the kind of pilot for whom LSAs were designed. Smith is a 53-year-old entrepreneur in Santa Rosa, Calif., who owns a software company and only began flying a little over a year ago.
Though he's been successful in business, designing software primarily for the corporate market, Smith wasn't enthused about the prices of normal-category airplanes. "There's little question that standard production airplanes offer excellent avionics sophistication," says Smith, "but even entry-level models are above $150,000, and a new, well-equipped Skyhawk runs more like $220,000. For flight schools and those who have a need for four seats, that's probably acceptable, but I was looking for a new two-seater that was a lot less costly."
Accordingly, Smith investigated the light-sport market and discovered the Zenith Zodiac CH 601 XL. The 601 series has been around for nearly a quarter-century, so it's a proven all-metal design; it's famous for being easy to build and it's equally well-known as a simple flying machine.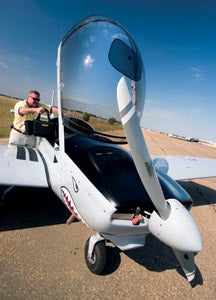 The Zodiac 601 XL features a semi-bubble canopy that hinges in the front and provides access into a roomy office (it's as broad as a Cessna 206).
"As it happens, Quality Sport Planes [
www.qualitysportplanes.com
], the local Zenith dealer, is right up the road from me in Cloverdale," says Smith. "Michael Heintz, Quality's president, is the son of the Zodiac's designer, Chris Heintz, so he's a font of knowledge about the airplane. The kits are produced at the Zenith plant in Mexico, Mo., and they come with precut, predrilled skins and components, along with CAD drawings and photos to assist in the buildup. Here in California, Quality Sport Planes offers an on-site build-it-yourself program with their assistance. Their quick-build 601 XL looked like a good way to get into flying with minimal expense and in minimum time, so my brother, Alan, and I signed up for two of their XLs."
Smith and his brother took the absolute shortest route to complete their airplanes, meanwhile working on their sport-pilot licenses. Steve Smith finished his training for the license in 46 hours while he was building his airplane ("I'd be surprised if anyone can make it in the minimum 20 hours," he says), and working together, the Smith brothers completed construction of their airplanes in four months.
Smith says in some respects, the construction process was easier than the flight training. "I've been a tinkerer all my life, so there was nothing especially intimidating about building the Zodiac. The airplane is pretty straightforward in design, though there are some aviation-specific processes that took some study," Smith comments. "Everything is conventional, with 6061-T6 aluminum for skins and structures and Avex blind rivets to hold everything together. The airplane is low-tech in construction, but high-tech in performance, delivering speed that's equal to the limit of the class.
"I think anyone who's even moderately competent with his hands could get through the build process fairly easily," continues Smith. "There's really nothing that difficult about assembling a 601 XL if you're smart enough to figure out a screwdriver, wrench, drill gun and riveter. Zenith's factory spec for construction time is 400 hours, but that's probably for someone without any dexterity with tools."
Page 1 of 3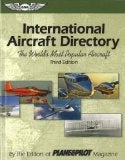 International Aircraft Directory

Plane & Pilot Magazine