Tuesday, November 1, 2005
American Champion High Country Explorer
The newly certified, go-anywhere two-seater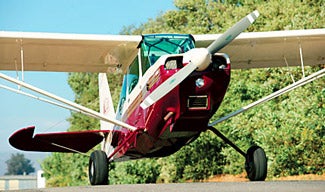 By the time you read this, I will have completed a two-week vacation trip circumnavigating most of Alaska and some of Western Siberia with an Indiana dentist, Dr. Bill Grider. (Hey, it's a tough job, but...) Alaska is my kind of place, and despite a dozen trips around the state, I'm always eager to return. " />
By the time you read this, I will have completed a two-week vacation trip circumnavigating most of Alaska and some of Western Siberia with an Indiana dentist, Dr. Bill Grider. (Hey, it's a tough job, but...) Alaska is my kind of place, and despite a dozen trips around the state, I'm always eager to return.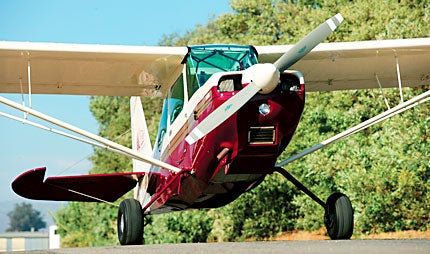 In fact, Alaska was home in the last century when I attended Anchorage High School and the University of Alaska. In addition to attending school as little as possible, I did lots of typical kid stuff—forest fire fighting, radio announcing, construction work, truck driving and some other things I would just as soon not admit to. I also logged my first observer hours in an airplane, a truly rat-bag Civil Air Patrol (CAP) Super Cub named (why do people name their airplanes?)
Slow Poke
. Despite the numerous air leaks that made winter flying a challenge, the Cub was pure airplane: stick, rudders and throttle, no ups, no extras (and not much heat).
The Anchorage CAP squadron also had a Champion 7EC on its line, and I was granted backseat privileges in that taildragger as well. With only 90 hp out front, the Champ wasn't as enthusiastic as the Cub, but it was still loads of fun, a reasonable off-airport machine with performance that seemed to defy its minimal horsepower.
Champions have gone through a number of iterations since then, and the company line has expanded and improved. Bellanca purchased Champion in the early 1970s and developed the model 8, a symmetrical-wing airplane that would eventually adopt more horsepower and morph from a simple, easy-handling, short-field performer to a talented, advanced aerobatic trainer.
Page 1 of 5