December 1, 2005
What Makes Airplane Tires So Special?
We went to Michelin for a short course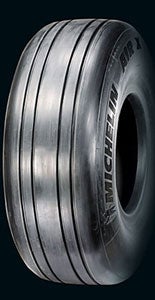 Airplane tires are a breed unto themselves. A tire on your car has it easy compared to one on an aircraft. Your car doesn't drive along a sun-baked, 120-degree F taxiway, then climb into sub-zero temps several miles above the Earth, hanging in a 100-mph wind, then come down and smash onto the ground at 80 miles an hour, maybe even bouncing a few times. Not just any tire is up to the mission.