Tuesday, July 7, 2009
Fixing Flutter Is Nothing New
Investigating violent oscillations that led to structural failure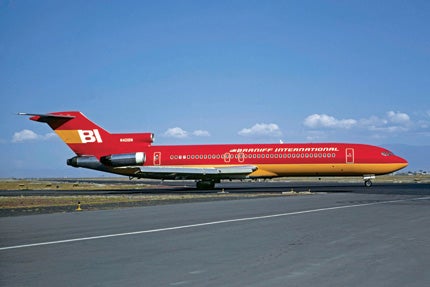 MAINTAINING STRUCTURAL INTEGRITY IN THE AIR. Within a six-month period, two Lockheed Electra airliners (one operated by Braniff Airways) were felled due to a phenomenon investigators termed "propeller-whirl flutter," which could tear an aircraft apart in 30 seconds.
In April, the NTSB advised the FAA to ground all Zodiac CH 601XL S-LSA and E-LSA until the FAA determines they have adequate protection from aerodynamic flutter, which occurs when airplane structures vibrate back and forth in increasingly violent oscillations, eventually reaching a point where the structure breaks apart. According to the NTSB, since February 2006, four U.S. and two overseas accidents involving CH 601XLs could be attributed to aerodynamic flutter causing in-flight structural failure. The FAA responded that it has no plans to ground the fleet but will review the Zodiac's design. The manufacturer, Zenair, is fully cooperating with the agency; its preliminary findings confirm that the airplane isn't prone to flutter. It stressed the importance of verifying that all control surfaces are properly fastened and secured, free of play, that control stops are present and properly installed, and that control cables are properly tensioned. Zenair also reminded pilots to operate the aircraft within their design limits.
The NTSB noted that the CH 601XL relies on control-cable tensioning to add stiffness to the aileron system, provide a higher natural-resonant frequency of the aileron/wing combination and raise the airspeed at which flutter may occur. Aircraft in the normal, utility, aerobatic and commuter categories (which are FAA-certified, unlike the Zodiac) typically use a combination of structural stiffness and flight controls that are balanced through the use of added mass (typically a weight) for protection against flutter. The NTSB says this provides more direct protection against flutter; it notes that some LSA use mass-balanced flight controls.
Government certification is no guarantee that flutter won't be a problem. Over the years, the NTSB has reviewed flutter-related accidents involving familiar makes and models. The original C-141 military transport had early issues with severe tail flutter, as did the F-15 jet fighter. F-16s with wing pods mounted in certain positions also experienced wing flutter.
Page 1 of 4