Tuesday, March 10, 2009
April 2009 NOTAMS
Plane & Pilot's Guide To Aviation's Most Current Promotional Deals
From free training to discounts and rebates, this is the place to find great promotional deals from the aviation industry's leading companies. Be sure to check this page every month for the latest offers.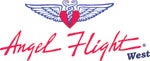 Fuel Discount For Volunteer Pilots
Responding to the high price of aviation fuel, Angel Flight West (AFW), the country's largest volunteer pilot organization providing free nonemergency air transportation for health care issues, is implementing a discount program to help pilots pay for fuel. "The increased costs of flying, along with the downturn in the economy, have impacted the number of pilots who can afford to fly missions. Developing this fuel discount program will continue our efforts to provide essential human services," says AFW Executive Director Alan M. Dias.
Contact:
Angel Flight West, (888) 426-2643,
www.angelflightwest.org
.
$1 Overnight Shipping
Tropic Aero offers $1 overnight shipping on select portable aviation electronics—including all portable Garmin GPSMAP aviation units—exclusively for
P&P
readers. Visit
www.tropicaero.com/pandp
to view qualified electronics; enter coupon code "PANDP" during checkout to receive $1 shipping.
Contact:
Tropic Aero, (888) 280-9272,
www.tropicaero.com
.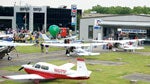 Sporty's Fly-In & Sweepstakes Day
This year, the winner of Sporty's Sweepstakes—who will get a brand-new Cessna Skyhawk equipped with Garmin Synthetic Vision Technology—will be selected at Sporty's Annual Fly-In on May 16. The fly-in will feature industry exhibitors, seminars, tours and other special events. "The best part about the day is that it's all free," said Sporty's President Michael Wolf. The event will be held, rain or shine, from 10 a.m. to 3 p.m.
Contact:
Sporty's, (800) 776-7897,
www.sportys.com/flyin
.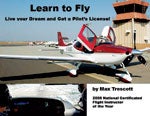 Free Learn To Fly E-Book
Many people express the desire to learn to fly, yet few take the steps needed to actually become a pilot. For those looking in from the outside, aviation can seem intimidating with its unique language and culture. To help bring people into aviation, Max Trescott has created a free
Learn To Fly
e-book that details a five-step process to earning a pilot certificate. The 37-page PDF file can be read on any computer and can be downloaded from
www.sjflight.com/LearntoFlyebook.pdf
.
Contact:
Max Trescott,
www.maxtrescott.com
.
Page 1 of 2