Tuesday, December 16, 2008
January/February 2009 NOTAMS
Plane & Pilot's guide to aviation's most current promotional deals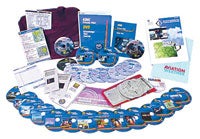 Half Off On King Schools' "Get It All" Kits
If you buy a "Get It All" kit from King Schools, you'll save more than 50%. That's at least $579! And you'll get everything you need for your next rating. King Schools has assembled the products for private, instrument, commercial and CFI ratings, and then slashed prices in half.
For more information, contact:
King Schools, (800) 854-1001,
www.kingschools.com/getitall
.

Chevon Rewards Program
Chevron Global Aviation has launched a FlyBuys rewards program in which participants (individuals or organizations) can earn points based on purchases of jet fuel and aviation gasoline at participating Chevron and Texaco FBOs around the country. Extra points can be earned if the FlyBuys card is used in conjunction with a Chevron Alliance Program card. Once accumulated, FlyBuys points can be redeemed for Chevron, Texaco or universal gift certificates (from www.giftcertificates.com). Participants can start accumulating points beginning January 1. For more information, contact: Chevron Global Aviation, (866) 557-3456, www.flybuysrewardsprogram.com.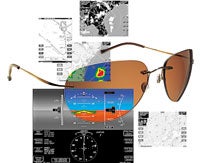 Save $40 On Sunglasses
VedaloHD's "lens science" sunglasses have been developed specifically for pilots and are now available with new folding beta-titanium frames. The lenses offer revolutionary sight for the modern-day cockpit! "My work is based on absolute performance; when it comes to sunglasses, I'm looking for the same thing. Over the years, I've tried them all, searching for clarity, comfort and enhanced visual acuity. I promise you, VedaloHD [sunglasses] are the best," said aerobatic legend Sean D. Tucker. Use coupon code "PILOT" for a $40 discount on VedaloHD's new Generation 2 frames. For more information, contact: Vedalo HD, (800) 801-4523, www.vedalohd.com.



Free Club Membership
Airport Cars Club is an online club that allows pilots who base a car at an airport to register their cars and exchange the use of them for the use of other members' cars at other airports. By using an already existing resource, Airport Cars Club turns seldom-used cars into a ground transportation network for general aviation. Airport Cars Club is offering free one-year memberships to the first person to place a car at an airport. For more information, contact: Airport Cars Club, (763) 354-8036, www.airportcarsclub.com.
Page 2 of 2