Thursday, June 11, 2009
July 2009 NOTAMS
Plane & Pilot's Guide to aviation's most current promotional deals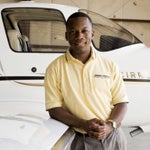 Aviation Scholarship & Free Tutoring
Tutor.com has partnered with Careers in Aviation and Jamail Larkins' Dream Launch Tour to educate students about aviation career opportunities. Tutor.com is offering 50 minutes of free online math and science tutoring, and is giving away one $1,000 scholarship to a qualified middle or high school student. Download applications (due October 2, 2009) at
www.careersinaviation
.org.
For more information, contact: Tutor.com, (800) 411-1970, www.tutor.com.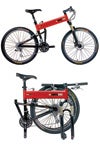 Free Gift With Purchase
P&P
readers qualify for a deal from Montague Bikes: Order any 2009 Montague SwissBike TX, LX or XO directly from the company and receive a free set of folding pedals and kickstand (a $54.90 value). Note that this offer applies to Montague factory-direct orders only and isn't offered by Montague Dealers. Please mention promotion code "DW038" when placing your order. (This offer is valid while supplies last.)
For more information, contact: Montague Bikes, (800) 736-5348, www.swissbike.com.
American Legend's "Aeronomic Stimulus"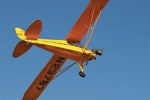 American Legend Aircraft Company has announced a reduced price of $99,895 for its Legend Cub LSA. The reduced price will be available for the J-3-style Cub in ready-to-fly configuration for the next five order positions.
For more information, contact: American Legend Aircraft Company, (903) 885-7000, www.legend.aero.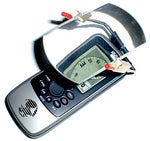 Free Shipping On Screen Magnifier
No more squinting at GPSs, cell phones, PDAs or any units with small screens.
The handheld Magnifico Plus allows you to telescope the 2x lens out to the desired height above the screen and to retract it with the same ease. It Velcros to the back of your GPS and will fit virtually all models. Get the $49.99 Magnifier with free shipping and handling by mentioning this NOTAM when ordering through See-More Vision by phone. The Magnifico Plus is also available at
www.aircraftspruce.com
or
www.maxiaids.com
.
For more information, contact: See-More Vision, (800) 428-6673, www.officeonthegogo.com.
Page 2 of 2