Tuesday, February 10, 2009
March 2009 NOTAMS
Plane & Pilot's guide to aviation's most current promotional deals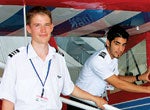 Phoenix East Offers Grant
Phoenix East Aviation offers a new Patriot Institutional Grant for veterans of the U.S. military who are interested in a professional pilot career. The grant will contribute 5% toward training tuition. Phoenix East has been providing pilot training for more than 30 years and specializes in professional flight instruction for students from the United States and all over the world. The school's headquarters are in Daytona Beach, Fla., where the climate permits 350+ flying days yearly. For more information,
contact:
Phoenix East Aviation, (800) 868-4359,
www.pea.com
.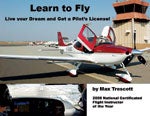 Free Learn To Fly E-Book
Many people express the desire to learn to fly, yet few take the steps needed to become a pilot. For those looking in from the outside, aviation can seem intimidating with its unique language and culture. To bring people into aviation, Max Trescott has created a free
Learn To Fly
e-book. The 37-page PDF file can be read on any computer and can be downloaded from
www.sjflight.com/LearntoFlyebook.pdf
. For more information,
contact:
Max Trescott,
www.maxtrescott.com
.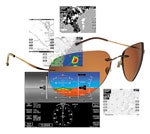 Save $40 On Sunglasses
VedaloHD's sunglasses have been developed specifically for pilots and now come with new folding beta-titanium frames. As Sean D. Tucker puts it: "My work is based on absolute performance; when it comes to sunglasses, I'm looking for the same thing. I promise you, VedaloHD's are the best." Use coupon code "PILOT" for a $40 discount on VedaloHD's new Generation 2 frames. For more information,
contact:
VedaloHD, (800) 801-4523,
www.vedalohd.com
.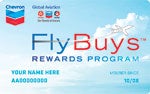 Chevon Rewards Program
Chevron Global Aviation's FlyBuys rewards program allows participants (individuals or organizations) to earn points based on purchases of jet fuel and aviation gasoline at participating Chevron and Texaco FBOs around the country. Extra points can be earned if the FlyBuys card is used in conjunction with a Chevron Alliance Program card. Once accumulated, FlyBuys points can be redeemed for Chevron or Texaco gift cards or universal gift certificates at
www.giftcertificates.com
. For more information,
contact:
Chevron Global Aviation, (866) 557-3456,
www.flybuysrewardsprogram.com
.
Page 2 of 2