Wednesday, October 1, 2008
October 2008 NOTAMS
Plane & Pilot's Guide TO AVIATION'S most current PROMOTIONAL DEALS

From free training to discounts and rebates, this is the place to find great promotional deals from the aviation industry's leading companies. Be sure to check this page every month for the latest offers.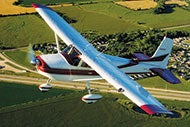 Free Fuel From Cessna
Cessna is offering free fuel for up to 18 months and a free Garmin synthetic vision upgrade for new buyers of Cessna 182 Skylanes or Turbo Skylanes through September 30, 2008. Under the program, Cessna will pay up to $15,000 for fuel for the new Skylanes between now and the end of 2009, based on average usage and power settings. At no charge, Cessna will also upgrade the Garmin G1000 avionics package (standard on the 182) with Garmin Synthetic Vision Technology. To qualify, a buyer must take possession of the Cessna 182 Skylane or Turbo Skylane between July 1 and September 30. For more information, contact: Cessna Aircraft Company, (800) 4CESSNA, www.cessna.com.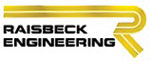 Raisbeck's $15K Incentive
Raisebeck Engineering is offering a $15,000 Platinum Conversion Certificate to King Air owners who purchase Raisbeck's Epic Gold Performance System (which includes ram air recovery, enhanced performance leading edges, dual aft body strakes and high flotation gear doors), now available for the new Beechcraft B200GT. The certificate allows owners to upgrade to the Epic Platinum (which includes all Epic Gold elements plus a Raisbeck/Hartzell Quiet Turbofan Propeller System, among other things). For more information, contact: Raisbeck Engineering, (800) 537-7277, www.raisbeck.com.



$1 Overnight Shipping
For a limited time, Tropic Aero is offering $1 overnight shipping on select portable aviation electronics (including all Garmin GPSMAP aviation units) to P&P readers. Visit www.tropicaero.com/PandP to view qualified electronics; enter coupon code "PANDP." For more information, contact: Tropic Aero, (888) 280-9272, www.tropicaero.com.

Free Sport Pilot Rating With LSA Purchase
Rating With LSA Purchase US Aviation Group is offering a free sport pilot rating for anyone who purchases a new LSA from its inventory. "Since people are showing up with the intention of getting the rating and buying an airplane, we decided to offer the instruction free of charge for anyone who buys one of our LSA," said Mike Sykes, president of US

Aviation. "That way they can learn in their own personal aircraft. Some people will face their first long cross-country flight whey they're finished with the training, so we'll have an instructor accompany them to their home airport and shoot a few touch-and-goes when they get there." Located in Denton, Texas, US Aviation is an authorized dealer for Remos, Breezer, Skylark, and the Tecnam Sierra and Bravo. For more information, contact: US Aviation Group, (866) 383-2400, www.usaeroplex.com.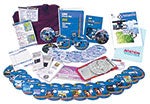 Half Off On King Schools' "Get It All" Kits
If you buy a "Get It All" kit from King Schools, you'll save more than 50%. That's at least $579! And you'll get everything you need for your next rating. King Schools has assembled the products for private, instrument, commercial and CFI ratings, and then slashed prices in half. For more information, contact: King Schools, (800) 854-1001, www.kingschools.com/getitall.

Banyan Offers Tours
Banyan Air Services at Florida's Fort Lauderdale Executive Airport invites you to a guided


golf cart tour of its 85-acre complex the next time you're in the area. Visit the FBO; avionics, maintenance and parts departments; and Hangar63 (Banyan's aviation store). To arrange a tour, e-mail This e-mail address is being protected from spambots. You need JavaScript enabled to view it . For more information, contact: Banyan Air Services, (954) 491-3170, www.banyanair.com.