Tuesday, May 1, 2007
Cowboy Christmas
Rodeo in the American West

Champion calf roper K.C. Jones is backing his horse, a brown-and-white paint named Mornin' Spot, into the right rear corner of what they call the box, next to the chute. He's focused like a red-tailed hawk dive-bombing a field mouse." />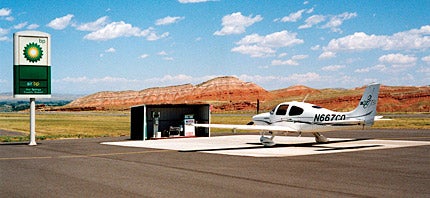 Champion calf roper K.C. Jones is backing his horse, a brown-and-white paint named Mornin' Spot, into the right rear corner of what they call the box, next to the chute. He's focused like a red-tailed hawk dive-bombing a field mouse. As the calf bucks against the chute's royal-blue bars, K.C. takes a few practice swings with his lasso; its large loop traces four wide circles through the air as he feeds it and then pulls slack before tucking it back under his arm. And he's got his Day-Glo-pink, nylon pigging string, with which he'll tie down the calf, clenched between his teeth, its frayed tail tucked into a belt loop behind his back.
He's ready. Everything goes still and quiet for a short beat. K.C. takes a measured breath and gives a quick nod. The calf launches from its chute and makes a beeline for the far side of the arena. A split second later, K.C. and Spot explode from the box at full gallop—in a torrent of kicked dirt and sweat, they chase down the fleeing calf. After three swings of his rope, K.C. throws the loop forward, ringing the calf's neck. As Spot and the calf jerk to a stop, he's off the horse and straddling the calf, tying it down. Time! Now we watch and wait as K.C. nonchalantly walks back to his mount. If the calf remains down and tied for six seconds, his time will count. If it wriggles loose—no time, and no money.
So this is the rodeo. I'm in Greeley, Colo., at the Greeley Stampede. The bulldoggers have just finished wrestling their steers, and the calf roping is now under way. K.C. is one of the best ropers in the country, and this week, some friends and I will be flying him to rodeos all over the American West in two brand-new Cirrus SR22s. This is the week they call "Cowboy Christmas"; there are more rodeos and more prize money up for grabs this week than during any other week of the year. It's quite a ride and quite a grind. We're planning to hit as many as three rodeos a day in cities and towns across the prairies and mountains, and the only practical way to do that is by private airplane.
This is my second summer with K.C. doing Cowboy Christmas on the pro-rodeo tour. Last year, I flew with K.C. to shoot a photo essay and write a story—the beginnings of this one. I didn't know how enamored with the rodeo I'd become.
Page 1 of 5