Tuesday, December 1, 2009
The Grandfather They Only Thought They Knew
If you don't ask questions, you won't get answers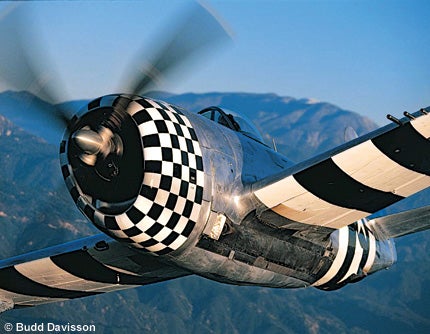 A few minutes ago, I finished reading an official document in which a gentleman I knew, a lawyer, had put himself up for questioning by another lawyer. The goal was to put his life story down on paper for his children and grandchildren, including details about his service as a pilot during World War II. As I've said before, and am now saying again: I just wish every veteran had been able to do this for his or her family—and for the rest of the world.
We lost Harry a month or so ago. Though he was an older gentleman, he was, nonetheless, lean and quick of mind, belying what I knew to be more than eight decades of life. He had a soft aura about him that intimated he had done and accomplished a lot in his life. Initially, the only concrete thing I knew about him was that he was the most respected barrister in town.
After running into each other at a half-dozen get-togethers (he was the grandfather of the host), someone mentioned that he had flown during WWII. "He was an ace in the navy, or something like that," his grandchildren explained vaguely. No one knew the facts—not an unusual situation—but someone mentioned that he still had a plane. That's when I realized I had seen him before, not just at family events, but also at the airport, getting out of a Cessna cabin-class twin. And he had been at the controls.
"Hi," I said. "I understand you fly. Is that your 414 I've seen out at the airport?" The answer was in the affirmative, and I knew the conversation was off to a good start.
At some point, I learned that he had piloted P-47s in WWII. After further probing revealed that he had been in Italy, I ventured a guess, "Were you with the 57th Fighter Group?" He lit up like a Christmas tree. I had touched a nerve—and a fond memory. We spent a pleasant evening covering subjects he obviously hadn't spoken about for years, and I was positive I was hearing many things he had never discussed or shared with his family.
I didn't see him often after that. The last time we met, he looked much older, and the next I heard, he had passed away. Afterwards, I told his grown grandchildren about my discussion with him: Nearly all of it was news to them. Then, yesterday, one of them dropped off the inch-thick deposition. The date stamp indicated it was completed just after he and I had talked, and I'd like to think that our conversation prompted him to put it all down in hard copy.
Page 1 of 2