Tuesday, October 20, 2009
Air Shows As GA Rallying Point
Working together to benefit general aviation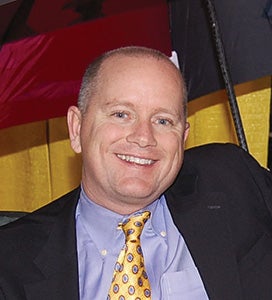 The audiences that gather to watch these aviation spectacles in different communities each weekend during the spring, summer and fall are particularly receptive to the GA message: They've self-selected themselves as interested in aviation by committing a portion of their weekend to the local air show. They're affluent, with household incomes and education levels higher than spectators at any of the major-league sporting events or Nascar races. Although just one in 10 holds a pilot certificate, more than half say they're interested in learning how to fly. For many of them, their visit to the air show will be their first exposure to general aviation. "Every weekend, I meet young men and women who tell me they're involved in aviation today because they went to an air show when they were children," Patty tells me. "In fact, it was after watching my first air show in Abbotsford [BC, Canada] that I knew I wanted to be an air show performer. The following year, I flew my first air show!"
How can you help channel the collective enthusiasm of—literally—millions of aviation enthusiasts (attending hundreds of air shows each year) toward promoting and strengthening the GA industry?
You can start by providing your support to these important aviation events. Air shows often are underfunded and understaffed. At a minimum, make a point to save the date, buy a ticket and attend your local air show.
If you've got the time and interest, consider offering your services as a volunteer. If you belong to the local chapter of a national aviation organization, work with your organization to support and become more involved with your local air show. It takes an enormous amount of help to organize and conduct such a complicated and multifaceted event during a single two-day period each year; your local show could use your help.
Just as importantly, recognize the unique opportunity that air shows bring to the communities in which they're held. Every one of them offers the ideal backdrop against which to frame the positive story that the GA community has been working so hard to tell during the last year. Buy a booth. Take an ad. Rent a chalet. Offer to put your aircraft on static display. Organize and conduct your own personal promotional campaign, and use the air show to help make your point. Use this chance to turn thousands of spectators into thousands of GA supporters.
More than 10 million citizens, voters and prospective customers will visit a local air show next year. Is it possible that they represent the as-yet untapped resource that could be the decisive difference in the undeclared war currently being waged against the GA community? Perhaps, but not unless and until we harness that potential and put it to work.
John Cudahy is a private pilot who has served as president of the Leesburg, Virginia–based International Council of Air Shows (www.airshows.aero) since 1997.
Page 2 of 2