Wednesday, October 1, 2008
GA & The Environment
Keeping our skies clean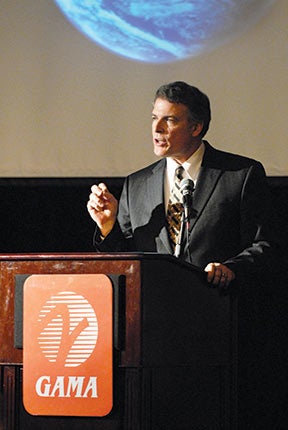 Environmental awareness across the globe is becoming increasingly acute. The global media and the world's population are increasingly focused on climate change and the extent to which aviation contributes to it. The general aviation manufacturing industry wants to actively participate in this discussion to speed the introduction of innovative technology and flight procedures that will reduce aviation's impact on the environment. The General Aviation Manufacturers Association (GAMA) is working with its worldwide membership base to build upon a strong track record of improving aircraft efficiency to ensure that the GA manufacturing industry reduces its carbon footprint without compromising the health of the industry or the vitality of the transportation infrastructure.
Civil aviation has been a leader in addressing environmental issues for decades, and the work has achieved significant results. The United Nation's Intergovernmental Panel on Climate Change (IPCC) estimates that all of aviation—airlines, cargo carriers and general aviation—accounts for approximately 2% of the world's CO
2
emissions. In the United States, which has the largest GA fleet on the planet, greenhouse gas emissions from GA account for less than a fifth of 1% of overall emissions. The specific fuel consumption of GA turbine engines has improved by more than 50% since they were first introduced in the early 1960s. This means that CO
2
emissions from these engines have also declined by the same proportion over the same time period. This remarkable progress was market-driven and achieved without the need for governmental regulations.
This isn't to say that GA is satisfied with the status quo. Despite aviation's limited environmental impact and the improvements that the industry has already accomplished, the GA community understands that proactive work is vital to ensuring that we meet the environmental challenges ahead. GAMA supports a balanced approach toward the development of technological, operational and policy options to meet these challenges and reduce aviation's environmental impact.
For many years, GA manufacturers have diligently worked to reduce fuel burn and achieve lower operating costs, longer range and improved efficiency for their products. These imperatives have only been magnified by the relentless rise in fuel costs. Being environmentally conscious has always made good business sense in general aviation.
By incorporating advanced airframe designs and engine technologies, manufacturers are producing airplanes that reduce fuel burn and emissions. As a result, they've made great strides in minimizing the environmental impact of their products.
Page 1 of 2