Tuesday, April 20, 2010
Light-Sport Chronicles: Reading The Tea Leaves
Some things to watch for...and watch out for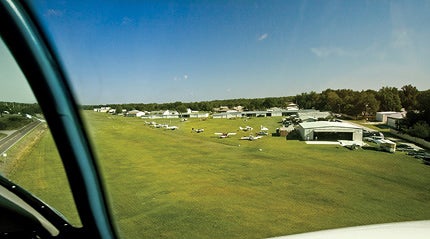 Partway through the year, as the economy continues to show signs of recovery, I wanted to look down the road and ask someone who keeps a keen eye on the LSA industry if there were significant trends to track for the rest of 2010. My crystal-ball gazer of choice was Jim Sweeney, a rated pilot since the early '60s, when he got all the ratings so he could fly for the airlines. He eventually won a report date from United Airlines...then got another report date that took precedence: a draft notice with subsequent shipment straight to Vietnam. Trained as an air traffic controller in the U.S. Army's 101st Airborne Division, Sweeney helped keep guns, ammo, water, diesel fuel—whatever was needed—moving to frontline firebases.
After his tour, all the airlines were laying off pilots. He went back to school for a degree in industrial management, and eventually went to work for AMD, the computer CPU chip maker. That was the end of his flying for the next 25 years.
When the bug bit again in 1995, he amassed expertise in ultralight ground and flight instruction. Today, his favorite ride is a powered parachute. "It's all open-cockpit, low-and-slow flying, " he says, "about as close as you can get to sprouting wings."
Sweeney dove into the regulatory and developmental side of recreational flying as a board member of the U.S. Ultralight Association and FAAST (FAA Safety Team), and a member of several ASTM committees since the beginning of the light-sport movement.
When the sport pilot rule officially came online in 2004, ultralights, pilots and UL instructors were brought on board during three major transition periods. Jim Sweeney was a major player, traveling to cities to teach ground school courses so pilots could get "legit."
All along, he has kept an eagle eye on the sport flying industry and the FAA's regulation of it. "And I see three major areas showing up this year," he prophecies. "Increased LSA flight training, some manufacturer shakeout and further encroachment on our flying freedoms due to fears of terrorism."
Page 1 of 3
Labels:
Aircraft Bargains
,
Columns
,
Features
,
Journeys
,
LSAs
,
People and Places
,
Shared Ownership
,
Fractional Ownership
,
Ownership
,
Pilot Talk
,
Aircraft Partnership
,
Partnership