Tuesday, December 21, 2010
Light-Sport Chronicles: Your First LSA
Among 110 models, what led these pilots to buy these birds?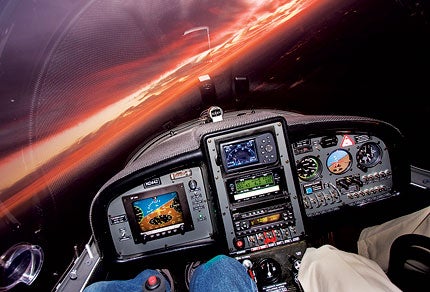 WHAT'S BEST FOR YOU? Price, useful load, range and handling all factor into a decision.
With a tough year behind us and the bright hope of a better economic year ahead, I remembered our recent "Buy Your First Plane" issue and thought about first-time LSA owners. I wondered: What factors drive those first-ever purchase decisions? And if it were the first airplane ever bought, why an LSA instead of a cheaper used GA airplane? Most of all, with the heady rush of the purchase behind them, were owners still happy with their choices? I had a long list of LSA owners, loosely divided between high-wing and low-wing LSA. The first five people who picked up the phone tell their stories below.
Jabiru J230-SP
Mark Finkelstein, from upstate N.Y., got his sport-pilot ticket in 2008 in a top-ranking high-wing S-LSA. "I appreciated that airplane's many fine qualities, but my goal was to take longer trips, particularly to play golf down south during the long winters. My training airplane had a good useful load...but it couldn't accommodate golf bags."
"I was drawn to the Jabiru's heritage of having been certified in Australia as a four-seater. For the LSA version, the rear two seats are removed, but the cavernous area remains; plenty of room for a couple golf bags and weekend gear."
Dave Jalanti, who runs his Jabiru (and Arion Lightning) dealership and repair station in my home town of Chatham, N.Y., gave Mark a demo ride in a Jabiru while he was still in training. "It was easy and fun to fly," says Mark. He also was impressed by its benign stall characteristics. The impression endured: Mark bought a 2008 Jabiru J230 last year—his first purchase of an aircraft of any type.
"Flying it has been an absolute pleasure and has provided great experiences and adventures." One of those flights was to Jabiru's U.S. headquarters in Shelbyville, Tenn., to meet up with fellow birds of a Jabiru feather.
PiperSport
After retiring at the tip-top of his profession, why would a 777 captain want an LSA for his first airplane? "I felt empty," says Florida pilot Charles Carlon. "I realized it wasn't the airline, TSAs, short layovers and falling asleep everywhere that I missed...it was the pure flying."
At the annual Sebring LSA Expo, he met a doctor who lived near him. "We liked the SportCruiser, became friends, and when I heard Piper would take over its production and marketing, it legitimized the whole process for me. Used Cessna 172s with glass panels cost twice the PiperSport's price, the 172 isn't sexy, and I could get most of the same bells and whistles on the panel."
Page 1 of 2