Tuesday, March 6, 2012
Drinking, Driving And Flying
Just the prospect of facing FAA paperwork should make one think twice about misusing alcohol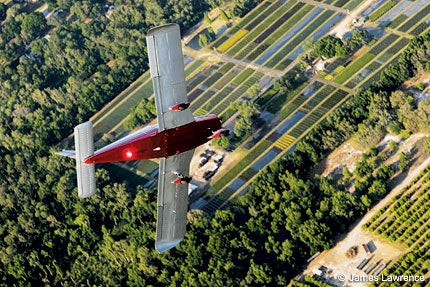 When FAA Administrator Randy Babbitt resigned after being arrested by police in Fairfax City, Va., on a drunk-driving charge, some of my pilot acquaintances were quick to express astonishment at the irony of Babbitt himself likely having to face the bureaucratic hurdles set up by the FAA for pilots caught drinking and driving who want to continue flying. In addition, there are special rules for FAA employees. The FAA's Driving Under The Influence (DUI) and Driving While Impaired (DWI) Compliance Program began in November 1990, in response to a Congressional mandate. Within 60 days of the effective date of an alcohol-related conviction or administrative action, you must send a notification letter in the prescribed format to the FAA's Security and Investigations Division in Oklahoma City. If you fail to do that, your certificates, authorizations or ratings can be suspended, revoked or denied. Sending the letter likely would lead to an investigation being opened, which itself could end in suspension, revocation or denial. You also need to make a report on your next application for an FAA medical certificate. If you're an FAA employee in a sensitive security or safety position, you have to report an arrest for an alcohol or drug-related infraction before the start of your next scheduled work shift. Safety-sensitive FAA employees also need to report any infractions within 48 hours to the FAA's Regional Flight Surgeon.
When you fill out FAA Form 8500-8 applying for a medical certificate, you're asked to sign the express-consent provision that authorizes the National Driver Register (NDR) to release information about your driving record to the FAA. Since all motor-vehicle actions in the country are supposed to be reported to the NDR, the FAA is confident that it will find out about anything in which you were involved. If you haven't reported an incident to them on your own in the way the FAA wants it reported, they'll try to nail you. Failure to authorize the NDR search at the time of your medical is at your own peril (or the peril of your flying future).
In the fall of 2009, Dr. Warren Silberman, who managed the FAA's Aerospace Medical Certification Division, notified medical examiners of a new policy. In the past, the FAA gave a "free pass" to an airman reporting a first DUI offense. Medical examiners were supposed to obtain the court documents and question the airman about alcohol or drug use, but were permitted to issue a medical certificate if the airman didn't have a substance-abuse problem. Under the new policy, medical examiners still have to obtain court documents and question the airman, but if the airman had a positive alcohol test or blood-alcohol level of 0.15 or greater, the local examiner can't issue a medical certificate. The application needs to be deferred to Oklahoma City for action. The medical examiner also is barred from issuing a medical certificate if the airman refused to allow police to run a blood test, even though such a refusal may be entirely within an individual's rights. Under the new policy, the FAA insists that the airman obtain a substance-abuse evaluation from a recognized counselor as a condition of further consideration for issuance of a medical certificate.
Are the FAA's hurdles high enough to trip up all pilots who are foolish enough to abuse alcohol or other drugs? Not quite, according to anecdotal evidence seen in NTSB investigations. Is the FAA's system totally effective at doing what it's designed to do? Again, not quite.
PIPER PA-28-180
A Piper PA-28-180 crashed while maneuvering for landing at the Lebanon-Springfield Airport (6I2), Lebanon, Ky., on February 23, 2010, at about 12:20 a.m., after experiencing a loss of power due to fuel exhaustion. The accident site was about 1⁄2 mile from the airport. The commercial pilot, who was the only occupant, was fatally injured. The airplane was IFR. Investigators found no evidence that there was any usable fuel on board, and no evidence of problems with the airframe or engine.
Page 1 of 3