Tuesday, January 24, 2012
Autopilots Equal Safety
It may seem counterintuitive for macho pilots, but an autopilot will nearly always do a better job than you will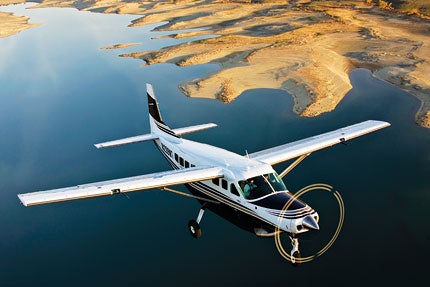 Bill Cox has flown 210 international ferry flights, including one to Korea in a Grand Caravan. On the 15.1-hour leg from Santa Barbara, Calif., to Honolulu, Hawaii, he was very grateful for the autopilot.
One of the most common questions I get about flying the oceans is, "How do you stay awake on a 10- to 15-hour leg?" My standard answer is, "Consider the alternative."
In truth, I have fallen asleep in flight, not on a ferry trip but during a long editorial round-robin through the Southwest in my Mooney 231. I had flown from Long Beach to Ruidoso, N.M., to research and shoot pictures for a story on the Chiricahua Apaches' use of a Cheyenne III (somehow appropriate), then up to Farmington, N.M., for an article on a Navajo operator, and finally back home to Long Beach, all in one day. It was about 13 hours of flying and another six hours of photography and interviews. Not very smart.
I fell asleep on the 600-mile flight home, somewhere over the Colorado River. I overflew the LA Basin and woke up out over the Pacific, about 50 miles southwest of Catalina Island. Fortunately, I had plenty of fuel and a good autopilot, and was able to reverse course and return to the coast without problems.
Fast-forward 30 years. I delivered a Grand Caravan to Korea a while back, and it was one of the slowest but most comfortable ferry flights I've made. The airplane is a condominium with wings. Cessna got virtually everything right in designing it for the utility mission when they introduced the Cessna 208 nearly 30 years ago.
Normally, faster is better, but most cargo doesn't need to travel at Mach numbers, and that was the Caravan's presumed mission. Today, FedEx operates about 250 of the type.
For my unusual brand of flying, often long legs across the water, faster is nearly always better. Risk isn't measured in miles, it's measured in time. The reality is, however, that if you're comfortable and relaxed, you can put up with an extended ETE, especially if you're flying with a turbine out front.
On the Korea trip, the Santa Barbara-to-Honolulu leg was the toughest one, 15.1 hours. Yet, the big Caravan, with its large, sumptuous seats, an excellent environmental control system and most importantly a great autopilot, made the time seem shorter. After that, the legs were shorter and less demanding.
Page 1 of 3