Tuesday, August 25, 2009
Ferry Flying As A Career?
It's not the glamorous life everyone thinks it is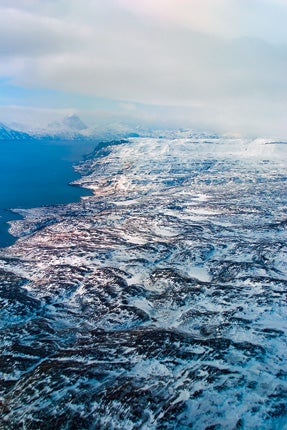 THE LIFE OF A FERRY PILOT. Punctuated by fun moments, ferry flying is characterized by hard work and long flying legs.
I receive more e-mail and snail mail from readers about ferry flying than on all other subjects combined. It seems every time I write an account of flying the Atlantic or Pacific, the e-mails come flooding in. I answer every one of them, but most of the communications from readers are written in the same vein: How do I become a ferry pilot?
The reality is, most of the time, you don't. There are three primary reasons why international delivery flying isn't a viable occupation these days.
1) The number of airplanes available for delivery has dropped dramatically in the last 20 years. The state of the economy obviously has a direct bearing on the number of new and used airplanes delivered overseas (used plane sales may be slightly more impervious to the economy).
The United States is by far the world's primary producer of general aviation airplanes, and approximately 50% of everything built here is exported each year. In 1977, when I began delivering to Europe, the United States produced some 17,000 units. Last year, total production was just above 3,000 airplanes. The math should speak for itself.
2) Insurance companies now control the world. Most ferry policies are underwritten by Lloyd's of London, and it sets the rules for pilots trying to break into the field. Requirements usually are at least a commercial/multi/instrument rating with 1,000 hours of total time, a minimum of 25 to 100 hours in type (depending upon model) and the appropriate route qualification.
Route and type requirements are perfect examples of the old catch-22. You can't get experience until you have experience. Unlike the bad old days when insurance demands were vague or nonexistent, today's hull values are so high and the premiums are often so exorbitant that ferry companies can't afford to use any but the most qualified pilots.
Page 1 of 3