Tuesday, April 23, 2013
Flying The Middle East
The rules seem to be changeable in the Middle East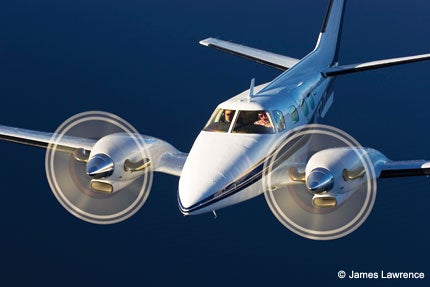 While ferrying a Beech Duke from the UAE to the U.S.,Bill Cox encountered a long delay and attempteda daring solution.
I had delivered the Beech Duke to Abu Dhabi, United Arab Emirates, five months before on the premise that the airplane might be able to improve rainfall. The modified Duke belonged to Weather Modifications, Inc. of Fargo, N.D., a company that specialized in cloud seeding.
Over the previous five years, I had made a series of deliveries and pickups from Fargo to Amman, Jordan, dropping off the Duke in October and retrieving it for the return trip to Fargo in March.
Cloud seeding for rain in some of the driest deserts in the world was only slightly better than pointless. Apparently, you have to start with clouds. Indeed, the Weather Mod crew on the ground in Amman for six months a year had reported that almost continuous clear skies made a seeding aircraft irrelevant.
That contract had expired, and the government of UAE had opted for a short, six-month contract to improve rainfall in the Persian Gulf country. Now, that contract had also expired, and I was hired to return the Duke to North Dakota.
Within an hour of clearing customs, I learned that there was a major problem. Three days before my arrival, a Piper Navajo had tried to depart Abu Dhabi, apparently lost an engine, rolled inverted and crashed on the airport, killing all aboard. As a result, the UAE General Civil Aviation Authority grounded all U.S.-registered aircraft at Abu Dhabi.
There weren't many. Besides "my" Duke, there was a Lear 36, a Cessna 210, a Piper Seneca II and a 58 Baron. None of these aircraft had any association with the accident victim, but that made no difference. We were all stuck in Abu Dhabi until the local ATC finished their investigation. That could take a few days—or, more likely, a few months.
Page 1 of 3