Tuesday, August 25, 2009
21st-Century Technology For Every Cockpit!
A panel-mount buyer's guide for all pilots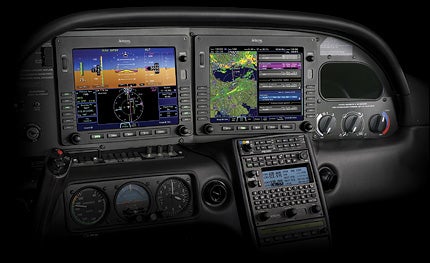 Avidyne Entegra Release 9
The world of panel-mount avionics has changed almost beyond recognition in the past 10 years, with glass panels and digital displays rapidly taking over from the "steam gauges" of the 20th century. Color displays are now common, and integrated systems that combine many functions in a single instrument are becoming the rule rather than the exception. In this buyer's guide, we profile products that range from simple VHF COM radios and backup attitude indicators to complete aftermarket panels and even upgrades for those with older glass.
Aspen Avionics
'
Evolution EFD1000 Pro
displays provide full glass-panel PFD/MFD functionality in a 2.6-pound, 3.5x7-inch bezel backed by a 4.2-inch cylindrical "can" that fits in a standard three-inch instrument-panel hole. This allows virtually any aircraft to be upgraded from steam gauges to an up-to-date glass panel. The $9,995
EFD1000 Pro PFD
functionally replaces the attitude indicator, airspeed indicator, altimeter, rate-of-climb indicator, horizontal situation indicator and radio magnetic indicator, and provides an autopilot interface that supports GPS steering when used with a compatible GPS navigator. The $7,995
EFD1000 MFD
has a moving-map display with optional traffic and weather inputs, plus backup attitude and heading reference. Contact: Aspen Avionics, (888) 992-7736,
www.aspenavionics.com
.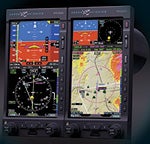 Aspen Avionics EFD1000 Pro
Avidyne
is offering a special deal for prospective owners of late-model Cirrus aircraft: Under the
G3-R9
program, if you purchase a late-model, low-time SR20 or SR22, it can be upgraded with full
Entegra Release 9
glass-panel functionality for between $39,500 and $72,800. Older SR20s or SR22s with Entegra panels can also be upgraded to Release 9, which offers dual fully interchangeable flight displays, each of which can be configured to provide PFD or MFD functions, page and tab user interface, and an integrated flight management system. Optional features include synthetic and infrared enhanced vision, traffic and weather displays. Contact: Avidyne, (800) 284-3963,
www.avidyne.com
.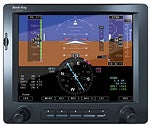 Bendix/King By Honeywell KFD 840
For those seeking an autopilot, the
Century 4000
from
Century Flight Systems
provides roll and pitch control with heading hold, NAV intercept/track and coupled approaches (including ILS and localizer back course). Additionally, it's ARINC 429 GPS roll-steering compatible. Optional features include automatic trim, a flight director offering true three-axis functionality and a yaw damper. Pricing starts at $14,995. Contact: Century Flight Systems, (940) 325-2517,
www.centuryflight.com
.
With a lineage tracing directly to the FAA's Capstone Program in 2001, the
FlightLogic EFIS
from
Cobham PLC
(formerly Chelton Flight Systems) offers a PFD with synthetic vision, highway in the sky (HITS), level-A digital air data, a solid-state attitude heading reference system, an IFR-certified TSO-C145b Class Beta GPS/WAAS receiver, optional MFD with moving map and terrain, and optional remote heading and altitude bugs. It's compatible with many existing avionics and autopilots. Pricing starts at $51,540 for a single-screen (PFD-only) installation.

Century 4000
In the 20th century, general aviation autopilots were mainly single axis, tracking heading or a simple NAV signal. Some offered altitude hold, but advanced features like vertical speed selection were limited to high-end units mainly found on commercial aircraft. Not any more!
System 55X
from
Cobham PLC
(which acquired S-Tec) is a true rate-based, two-axis (roll and pitch) autopilot with advanced features including vertical speed hold, control wheel steering and altitude preselect. It also incorporates a GPS steering module. Options include a flight director, remote annunciator, slaved HSI and automatic pitch trim. Contact: Cobham PLC, (817) 215-7600,
www.cobham.com
.
Page 1 of 4